Port Harcourt Wedding: Sharpilo Weds His Sweetheart As Dignitiares Embraced The Occasion.
DMOMA Award social Media Influencer of the year, Eric Agwenitani Primus tied the knot in grand style with some Rivers State dignitaries all in attendance.
HOPE IKIRIKO ATTENDS THE TRADITIONAL MARRIAGE RECEPTION BETWEEN MRS. DEBORA ABOT AND MR. ERIC SHARPILLO AGWENITANI.
The Executive Chairman of Ahoada West Local Government Area of Rivers State, Hon. (Evang) Hope O. Ikiriko CNA., on Saturday 26th December 2020, attended the Traditional Marriage reception between Mrs. Debora Abot Mr. Eric Sharpillo of Ahoada East, Rivers State.
The traditional marriage reception that was held at Government Technical College (GTC) Rivers State, also had Deputy Speaker of Rivers State House of Assembly – Rt. Hon. Edison Ehie, Eze Igbu-Akoh HM. Eze I. Cassidy and his Council of Traditional Rulers, Families of the couple, Friends and Well-wishers.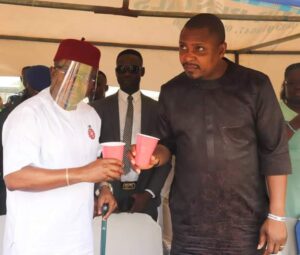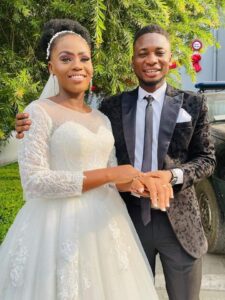 The Executive Chairman, was accompanied by the Council Secretary – Hon. Ezekiel Agri F., SSA Admin and General Services – Mr. Promise Jacob, Hon. Godwin Raphael – Chief of Staff Ahoada West, Former Vice Chairman of the Council, Chairman Ahoada West Sanitation Authority & President General WLI- Hon. Melford Ezebalike, Secretary Awelga PDP – Mr. Madu Dab Madueke, Barr. Eric Robinson – Former Council Secretary Ahoada West, Special Advisers and Assistants.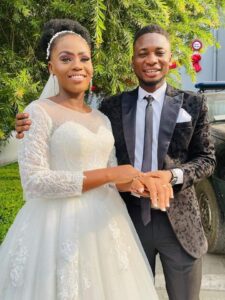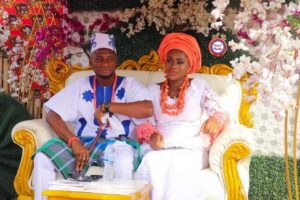 Contributor : Madu Dab Madueke