Pst Patrick
The long anticipated Gospel Song "YOUR MERCY" by Pastor Patrick is now out, Produced by Port Harcourt Legendary Music Producer Sectionman.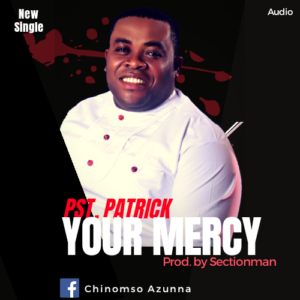 Pastor Patrick is the Lead Pastor of Voice Of Fire Outreach Ministries.
The song YOUR MERCY is an inspirational Gospel Song that speaks of Gods Mercy and Perfect Encouragement to Humanity. Pastor Patrick has been also so inspirational in writing songs and books that has been encouraging to every Living soul on planet earth.
The Song YOUR MERCY is Just One Out of so many that are yet to come.
Download the audio below.
(how to download : Click the colored download link, and then click the three doted line to select download).