Labour Congress
Mixed Reactions As Rivers State Government Obtained Court Order Restraining Labour From Embarking On Protest.
Rivers State Government has announced that the state Labour (NLC) can not protest or go to strike now because of the court order barring them from embarking on strike or any protest.
This has caused reactions from the state populace. Some alined with the state government saying that the Labour have no right to embark on any strike now.
Also, the Chairman of National Youth Council of Nigeria (NYCN) Rivers State chapter, Amb Ihunwo Chijioke berates Nigeria Labour Congress (NLC) over planned protest in Rivers State.
Meanwhile, many Rivers State people, including the Labour Union itself didn't take the court order with good heart, call it dibolic and evil plans to cage the Labour Union from exercising and demanding for their rightful duty in the state.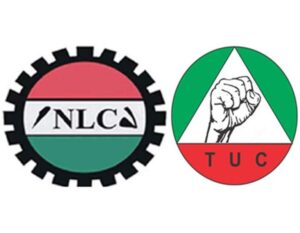 Some accused the Judges of taking N6billion from Governor Nyesom Wike (on Judges quarter, N150million each to 23 Judges), wonder if the judges
still have integrity.
Recall that this is not the first injunction from any government in Nigeria against Labour, and non had ever stop Labour from going on strike or any form of protest to press home their demands.
What's your take?
comment or contact us via 08035586768(Whatsapp).