Salvation Ministry Business Service (7th Service) Is The Real Deal.
The top leading Pentecostal pastor in Nigeria, Pastor David Ibiyeomie has successfully extended his church services to 7 services of great impact.
The seventh service, which is call 'Business Service' is one of the unique and impactful services in the Salvation Ministry.
It's the one other Christian denominations attend to learn and be impacted.
The 5pm service (Business Service) Salvation Ministries, in a leading Pentecostal Church in Nigeria(Can be streamed online), located in Port Harcourt, is a meeting of worship and business enlightenment.
Little wonder the congregation is made up of men and women in their productive ages, who understandably are more likely to be attracted to an event that promises to reveal the secrets of getting to their economic destinations.
There could not have been a better way to begin a spiritual exercise of that magnitude than a stimulating praise and worship session that saw everybody in attendance singing, dancing and clapping onto the lord. Then there follows a testimony time and then moment everybody was waiting for.
The spirited Nigerian pastor, Senior pastor of Salvation Ministry and founder of the church, David Ibiyeomie, a popular televangelist, mounts the podium in his characteristic majestic way to do what he knows how to do best.
He Dresses in a business suit.
The amiable pastor Ibiyeomie, apparently knows what his audience needed to consider the time worthwhile.
Delivering a sermon, Pastor Ibiyeomie who always notes that God is the greatest businessman who has never recorded any failure in business, adding that anybody who wishes to succeed in business must follow the principles of God.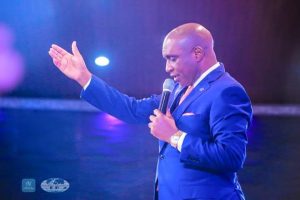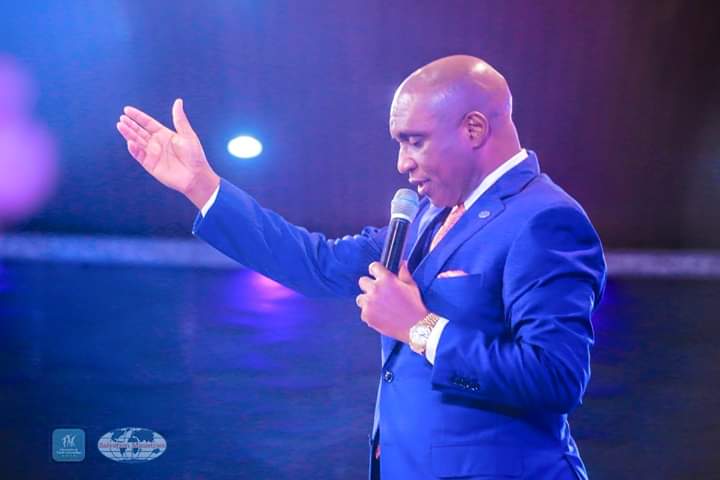 He always teach on one how can access God's secrets, by being a born-again amd have fear of God.
The cleric always argues that many people who do business today struggle to survive because they have not prepared themselves to access God's business secrets.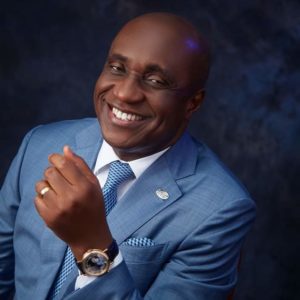 "When you're a true child of God, you love God and God loves you, God can easily reveal his secret to you just like a father can do to a son who is very close to him", Ibiyeomie said in one of his Business Services.
"No man or woman will tell you the true secret of their business success. The Holy Spirit is the custodian of ideas. The closer you are to the Holy Spirit, the nearer you are too good ideas. It is good to be diligent, but it takes more than diligence to be successful in business."
"You also need to give your products a touch of excellence for you to have an increased market share within your industry",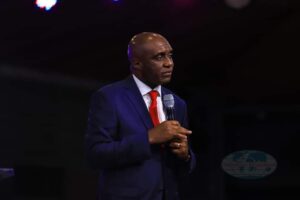 "Don't sell your product without a touch of excellence." He cautioned that any business built-in dishonesty has no future.
"Idea is necessary for one to succeed in business", he warned. "But you need the integrity to sustain the business success. Integrity stabilizes your growth. And if you build your business in dishonesty, you don't have a future.
"However, the idea is the greatest of the three. It accounts for about 60 per cent of business success. Then integrity and a touch of excellence follow."
Pastor Ibiyeomie argues that people are increasingly coming to the Salvation Ministries "because we match our words with action and demonstrate a reasonable level of accountability."
At the end of the preaching, some members of the congregation, always give their lives to Christ.
Nobody has ever regretted coming to the 7th service (Business Service) to worship after listening to eye-openers of Pastor Ibiyeomie.