Mali president kidnapped
Goodluck Jonathan Peace Talk Failed As Mali President Got Kidnapped.
Mali President Ibrahim Boubacar Keita was arrested on Tuesday by mutinying soldiers in the capital Bamako.
The arrest came after soldiers mutinied at the Kati army base outside of Bamako and rounded up a number of senior civilian and military officials.
A spokesman for Keita could not be reached by DEZ MAYORZ Media for comment.
Mutinying soldiers seize of the nation's President and Prime Minister has rubbished the genuine peace efforts of Dr Goodluck Ebele Jonathan in that country.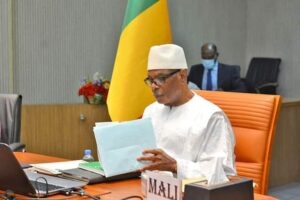 The Nigerian hero Dr. Goodluck Jonathan have since returned home and have briefed President Buhari on all that transpired during visit and peace mediation in Mali that verily failed.