Edo State House Of Assembly Pull Down Over Impeachment Scare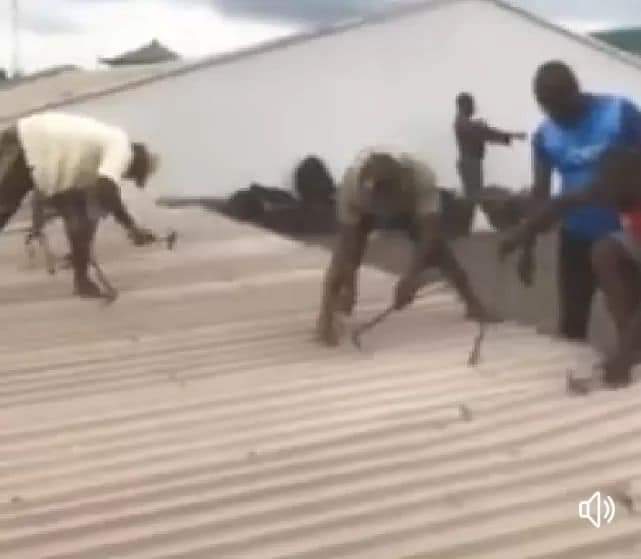 There was mild drama on Thursday at the Edo State House of Assembly, located in Ring Road axis of Benin City, as the roofs of the Assembly complex were forcefully pulled down.
Igbere TV reports the move comes following the foiled forceful takeover of the Assembly by 17 lawmakers of the APC and loyalists of the Party's Governorship candidate, Pastor Osagie Ize-Iyamu.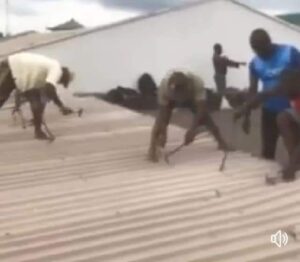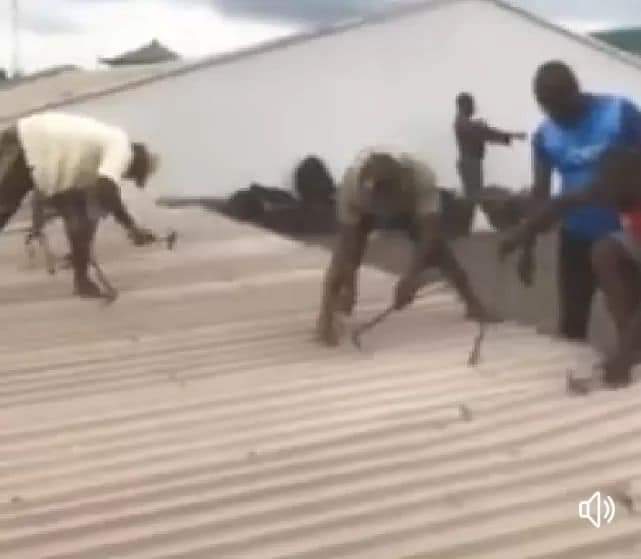 The order was reportedly issued by the state governor, Mr. Godwin Obaseki and his deputy, Philip Shaibu who have since decamped to the Peoples Democratic Party, PDP, from the APC.
Igbere TV had reported how security agencies, believed to be drafted from Abuja, on Thursday, stormed the Edo Assembly complex to provide security cover to the 17 APC lawmakers and Ize-Iyamu's loyalists.
The move, which was to allow fresh inauguration of the APC loyalists, and the impeachment of the Speaker, Frank Okiye; the Governor and his deputy, Philip Shaibu, was however foiled when Obaseki, Shaibu and supporters stormed the complex.
Our correspondent later observed that thugs were immediately drafted to forcefully pull down the roof of the Edo Assembly under the guise that it needed to be replaced with new ones.
Earlier, heavy duty trucks from the Edo Government House were seen heaping sand and other construction materials at the front of the Assembly gate under the guise that renovation was ongoing.
But Igbere TV gathered that the moves were to prevent the APC and the 'Abuja forces' from forcefully taking over the Assembly. A dummy mace at the top of the roof of the roof over fears that it could be used to carry out the impeachment plans.
The pro-Obaseki lawmakers had been sitting inside the Edo State Government House a.k.a Osadebe Avenue for over a month, claiming the Assembly Complex at Ring Road was being fumigated over COVID-19 scare.
The relocation to the Edo Government House, Igbere TV learnt, was to monitor the pro-Obaseki lawmakers and ensure they remain true to the Governor's causes until the September 19 Governorship election.