Don't enter Train Station with Face shield – Amaechi.
The Honourable Minister of Transportation Chibuike Amaechi Rotimi has thrown light to the requirement needed to enter Train stations and the Train itself during the COVID-19 lockdown ease in Nigeria.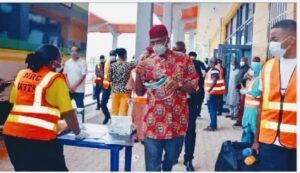 This he said on Monday evening during the Presidential Task Force on COVID-19 briefing, where he made his first appearance.
In his brief speech, Rotimi Amaechi said that he is very scare of COVID-19 because he knows alot of people that have died of COVID-19.
He requested that passengers (commuters) must be on facemask to have access to the Train station.
Says those that don't wear face mask effectively won't be given access to the train and the train crew are ready to stop and drop any passenger who disobey the guidelines.
He emphasized that Face Shield without a mask is not good enough and that passengers won't be allowed to enter the Train Station with Face shield.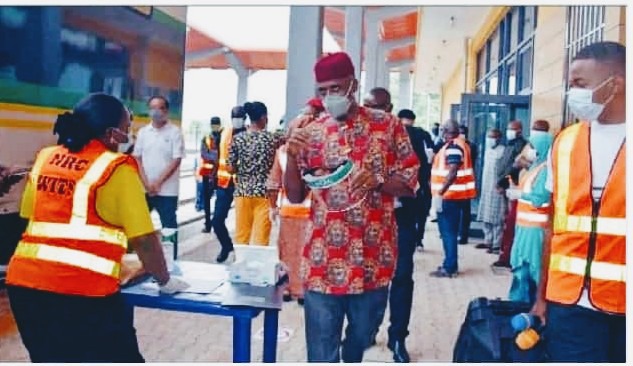 He concluded by encouraging passengers to always come with alcoholic sanitizers and wear good face mask. And that electronic registration and ticketing will soon commence in the next three weeks.
Dez Mayorz report. Thank you for reading.
Contact us via dezmayorz@gmail.com, 08035586768 and DezMayorz.org