IPOB Odeshi
These are photos of what happened in Aba. The NIGERIA SOLDIERS stopped IPOB volunteers at SEMEK and opened fire on them but nothing happened. Bullet didn't penetrate them.
Information reaching DEZ MAYORZ from Aba, Abia state have it that the NIGERIA SOLDIERS blocked thousands of IPOB volunteer who are going for rallies and open fire on them.
Over 25 Hilux and 200 soldiers packed in Ariaria now just to block IPOB volunteer from passing.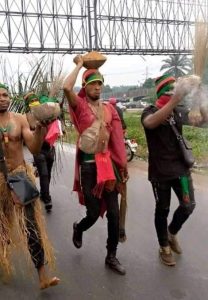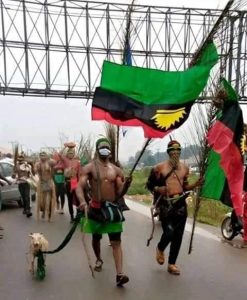 After shooting on the boys and nothing happened, the commander met with the volunteers and BEGGED them to go back. The IPOB volunteer commander told the commanding officer that very soon this rubbish will end because they will also Carry their own gun too.
More details later.