COVID 19: Rivers State Gets Three New Case On Their First Day Of Total Lockdown.
Dez Mayorz report.
For over 10days, Rivers State have been free of new COVID 19 cases, until a total lockdown order was given by the State Governor on 7th May, 2020, same day Rivers State records her 3fresh new case in a longtime.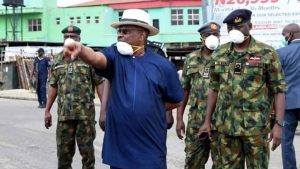 Some people are in the note that Gov Wike is following Lagos, Kano, Abuja, others to install 5G (Development Technology) network in the state. And people in the state should expect exponential increase in COVID 19 cases in Rivers State. Now Rivers State has a total of 17 COVID-19 cases.
Anambra state call off their lockdown because they are yet ready to install their 5G, when they are ready, they will also give total lockdown order and install theirs, same thing with other states that are interested.
This conspiracy of 5G connecting to COVID- 19 is yet unproven. And may not have any truth on it.
Below is the outrageous NCDC report on new case on 7th May, 2020, obtained by DEZ MAYORZ Media.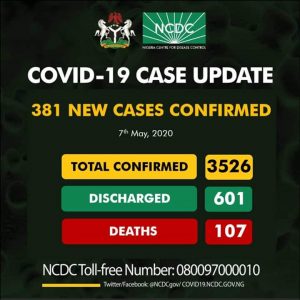 381 new cases of #COVID19;
183-Lagos
55-Kano
44-Jigawa
19-Zamfara
19-Bauchi
11-Katsina
9-Borno
8-Kwara
7-Kaduna
6-Gombe
5-Ogun
4-Sokoto
3-Oyo
3-Rivers
2-Niger
1-Akwa Ibom
1-Enugu
1-Plateau
3526 cases of #COVID19 in Nigeria
Discharged: 601
Deaths: 107