Church of Satan
Chief Femi Fani Kayode took to his twitter page to say may the Lord crush the citadels of church of satan, pull down their temples, burn their alters and scatter their disciples.
Here are the words of Chief Femi Fani Kayode.
"'Angel', the ritual guild leader for the Satanic Temple of Washington state, leads the procession up the Capitol steps as part of their satanic ritual. Behold the seed of Belial, the offspring of the serpent & the children of Beelzebub. May the Lord rebuke thee satan" – Fani Kayode.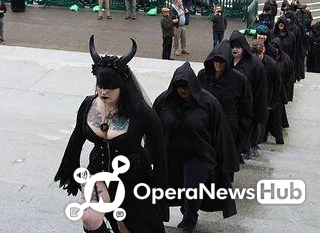 He added saying "..May the Lord crush your citadels, pull down your temples, burn your alters and scatter your disciples" – Chief Femi Kayode.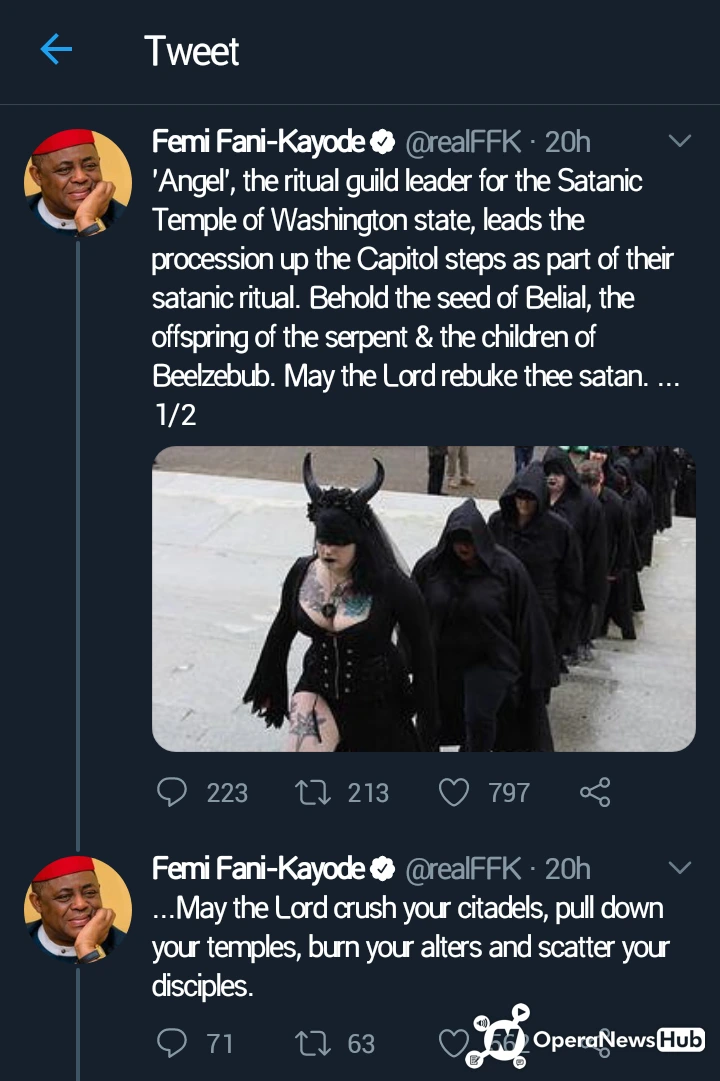 The above tweet by Chief Femi Fani Kayode has generated a lot of reactions from both religion fanatics and faithfuls.
While reacting to the tweet of Chief Family Fani Kayode, one Tayo said "They are doing their religion the way it pleased them, many Nigerians are hypocrite in nature especially Femi Fani Kayode, you serve their master even in the dark pretending to us here as saint…..I don't believe your faith" – Tayo said to Fani Kayode.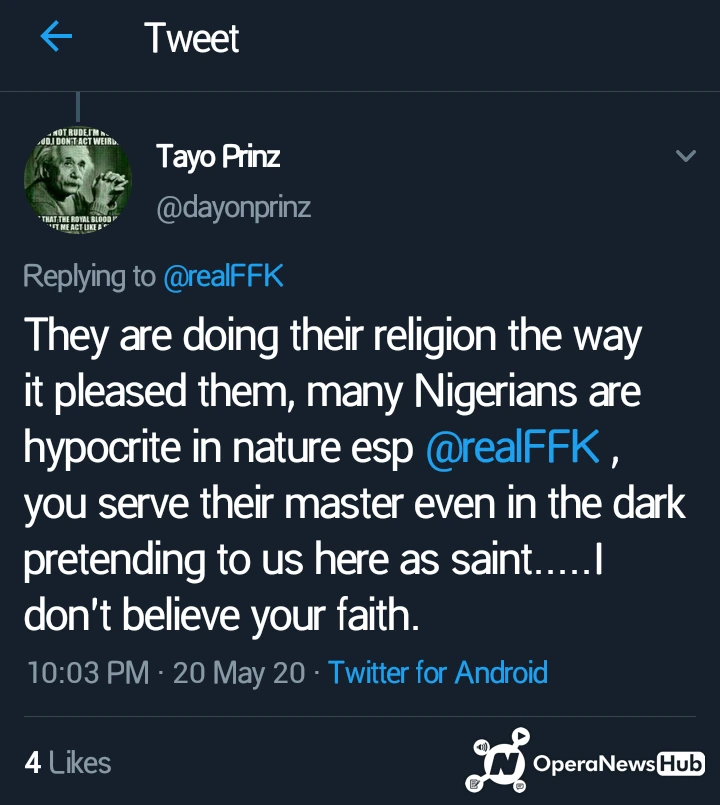 Tayo added saying "Many of these your prayers is not for your deep believe in the scripture but a deception to deceive some innocent soils, it's better you all repent and return the naija loots you piled up cos it will come like sudden" said Tayo.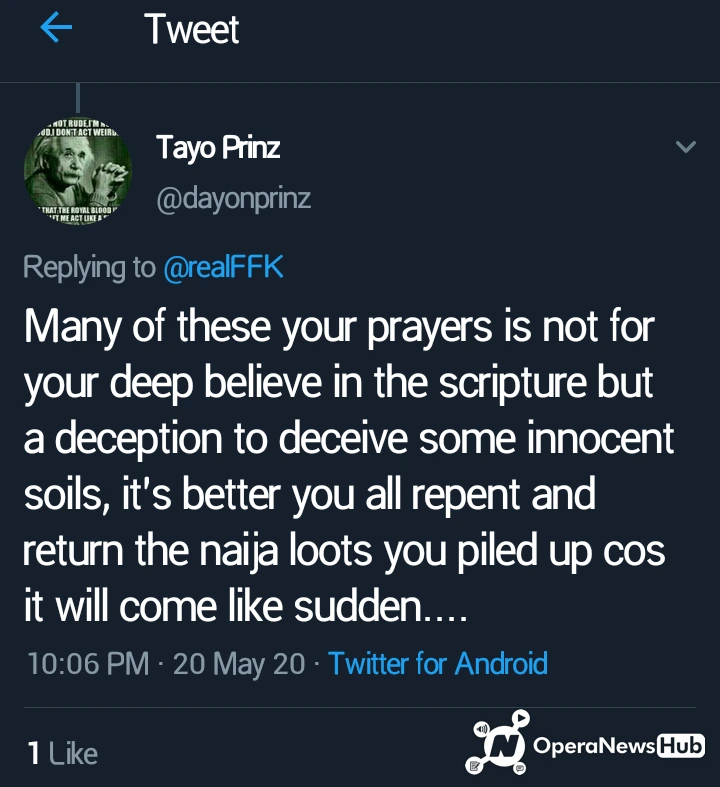 While reacting to the tweet chief Femi Fani Kayode, the Church of Satan through their verified twitter handle said "He loves us, and loves the attention" – replied Church of Satan.