Blame Gov Wike's Media Aides For The Poor Information Dissemination In Rivers State
Blame Gov Wike's Media Aides Capacity For The Poor Information Dissemination.
-Using Prudent Hotel Actions And Reactions As a Case Study.
-A Call For Massive Investments In The State Media Sector.
The Rivers State Governor, Gov Ezebunwo Nyesom Wike's vision and mission to the people of Rivers State is not effectively communicated to the people, as a result of improficiency and average capacity of the State Media Houses and the Governor's Information aides capacity.
The Rivers State Governor's projects and method of governance is not adequately communicated to the masses.
The intelligent "pre" and "post" strategy in dissemination of information is not always calculated.
This is one of the reasons why so many controversy rise in almost all the recent actions and reactions taken by the State governor. (Close border, reactions!, Arrest air pilots, reactions!, relax lockdown, reactions!).
For example, when Gov Nyesom Wike demolished the hotel that violated the lockdown guidelines.
The information and media aides did not effectively curtail and report the situation the way it actually happened with serious effect.
(All they did was to write their everyday Press Statements from the government house).
That led to the intensive attack on Gov Wike's action by critics who don't even know what actually happened.
If not some Media practitioners and micro-bloggers (Dez Mayorz, Online Media, others) who responded in time to explain what really happened at the Prudent Hotel, together with Prof Okocha, SAN, Mazi Nnamdi Kanu, others.
Gov Nyesom Wike would have been totally condemned for partly doing a right thing.
The world now is in digital era where everything is digitalised.
Television, Radio Newspaper and Billboards media are just 60% of modern media means of propagating information, as online Media (Bloggers/social media) have taken the 40% due to their access, outreach and fastness.
(That's it why Donald Trump uses more of Social Media than other Media means, as still do tremendous great).
Gov Wike's Media aides should know that dropping a press statements on their platforms is not enough without the professional engagement of the Media Practitioners and bloggers to intelligent spread it accordingly (A state that invites zero micro-bloggers on their press briefing).
Former Rivers State Commissioner Emma Okah, and others understand this better, that's why they were able to maintain a balance during their time in office.
Relying on the PDP party Media influencers is not enough as the masses will see their post as normal party people defending their party.
It's hightime Gov Nyesom Wike and the Rivers State Government invest in their indigenous media platforms and empower their media houses and platforms, especially the Modern Digital Media platforms.
Relying on Yoruba Media (Channels, Punch, others,) won't help, because they are not with the state and may not like or appreciate the effort and the state strategy.
Abia State Government is doing pretty good especially their digital media. They may not be in same standard with Yoruba Media, but they are growing exponentially.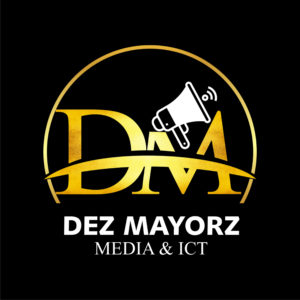 Rivers State Government Information and Media personalities should know that there is alot to do when it comes to Media, Information and communication strategy.
The government should revamp the Rivers State Television (RSTV) and others that are half-dead and also work with micro-bloggers and Media Practitioners in the state normatter how small the platform maybe.
They should end the era where Yoruba Media platforms determine what people assimilate and believe in the state.
And promote Rivers State week in, week out.
This is applicable to all the companies, Organisations, Investments, etc, that are in Rivers State.
All hands must be on desk to grow and empower the state Media capacity.
Okoye Chidiebele Stephens
(Dez Mayorz director),