Lockdown :Rivers State Task Force Police Escort Killed a Police Woman Trying to Protect Petty Traders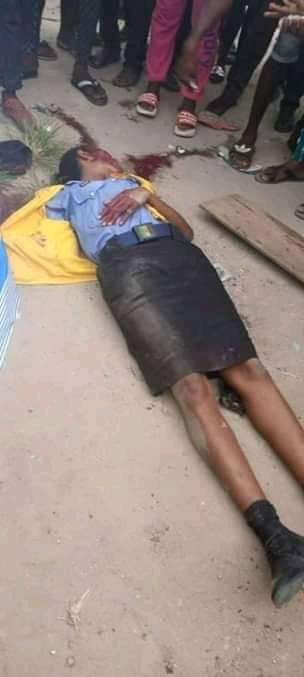 Rivers State Police
Lockdown : Rivers State Task Force Police Excort Kills a Police Woman Trying To Protect Poor Market Sellers.
A female Police officer Lovender Elekwachi by name was killed by a Task Force Police Excort in River's State Taskforce group at Eneka Town in Obio- Akpor Local Government Area in Rivers State, as she was trying to help the street traders to recover their items when the Rivers State Task Force was destroying their properties in a wrong and illegal  mode.
"She was seen telling the Task Force group that it is wrong the way they carry on their activities, a police man protecting the Task Force immediately shoot her from behind, she fell down and die flat."- Eye witness told DEZ MAYORZ Nigeria.
Reacting to the development, the Rivers police PRO, DSP Nnamdi Omoni released a press briefing that was sent to DEZ MAYORZ media.
DSP Omoni revealed that the Police officer who shot the police woman has been arrested and investigation has being launched.
"The Rivers State Police Command regrets to announce the death of W/Sgt Lovender Elekwachi who until her untimely death was serving at Eneka Division and was posted to the Eneka roundabout on traffic duties.
The late Woman Sergeant was shot while controlling traffic by Sergeant Bitrus Osaiah attached to the Operations Department of the Command.
Meanwhile, the Sergeant who is said to be attached the Rivers State Task Force on Decongestion, has been arrested, disarmed and undergoing Orderly Room Trial. Two other members of the Task Force have also been arrested and are being questioned.
The Hilux vehicle belonging to the Task Force has been impounded and the corpse of the Woman Sergeant deposited in the mortuary."
– DSP Nnamdi Omoni revealed in the press briefing.
Speaking to DEZ MAYORZ NIGERIA, Mr Wobo Christian bemoan the manner in which Rivers State Task Force carry out their duties, says they are bringing bad reputation to Rivers State government and Rivers State in general.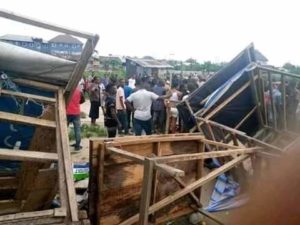 "It's unfortunate that the poor masses can not do their business due to COVID 19 lockdown while the rich people businesses are allowed to operate freely including all the big Shopping centres and eating Malls in Rivers State.
It seems the unprofessional Task Force are focused on the poor masses and chasing petty traders that hardship (to make ends meet) force them to do little business. "
"They are bringing bad reputation to Gov Nyesom Wike and his government. Now a life is lost. A huge loss to her immediate family members and colleages." -Christian Wobo said.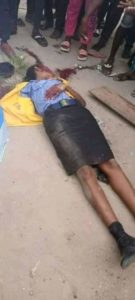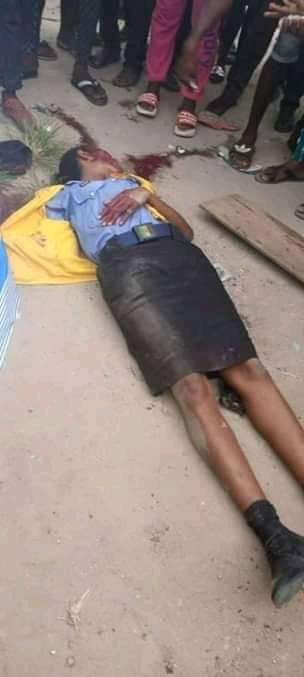 DEZ MAYORZ gathered that the new Commissioner of Police, CP Joseph G. Mukan, psc (+) has ordered investigation into the matter with a view to unraveling the circumstances that led to her death and has appealed for calm, pending the outcome of the investigation, promising that the interest of justice must be served in the circumstance.