Ambassador Desmond Akawor
Rivers PDP took major risk, elect Akawor and New Party Executives.
The People Democratic Party, PDP took major risk amidst the fear of corona virus public gathering, elected new party executives.
This comes at the time when public gatherings are descouraged to reduce the spread of corona virus in the Nigeria.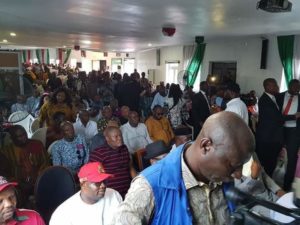 The Rivers State PDP Congress was marked by strict observation of the coronavirus medical preventive measures,
as medics were on ground to run temperature checks on
delegates as well as apply hand sanitizers on them.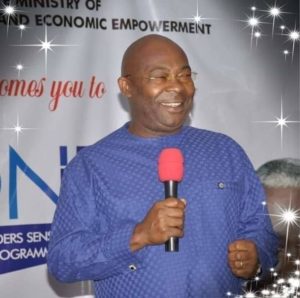 There is no doubt that Rivers State PDP took all the necessary consultations and protective measures to ensure the safety of the members, but Dez Mayorz Nigeria still consider it a big risk taken, especially now that Nigeria have recorded 22 corona virus confirmed cases.
Rivers PDP elects Ambassador Desmond Akawor as
New state chairman
as Governor Wike calls for the amendment of Electoral Act to
promote credible elections.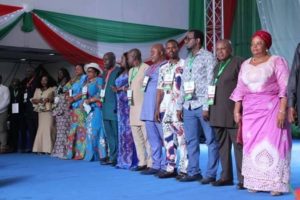 Former Nigerian Ambassador to South Korea, Desmond
Akawor was elected as the new Chairman of the Peoples
Democratic Party in Rivers State.
This is as the Rivers State Governor, Nyesom Ezenwo Wike
called on Nigerians to mount pressure on the National
Assembly to amend the Electoral Act to ensure credible
elections in 2023.
Ambassador Desmond Akawor was elected by PDP Delegates
during the PDP State Elective Congress at the Obi Wali Cultural
Centre in Port Harcourt on Saturday.
The New Rivers State Working Committee will assume office
in May 2020, when the second term of Bro Felix Obuah comes
to an end.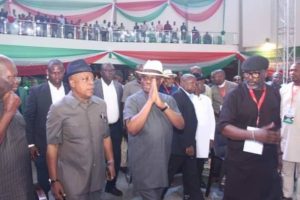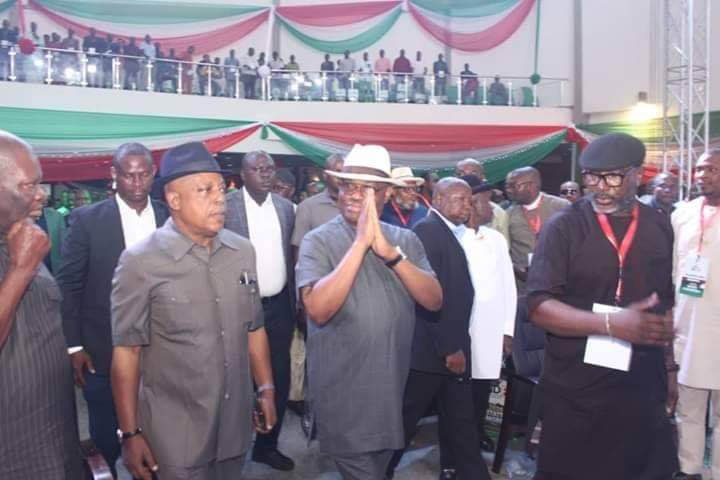 Rivers State Governor, Nyesom Ezenwo Wike, PDP National
Chairman, Prince Uche Secondus, National and State
Assembly members joined other party delegates to vote during
the State Elective Congress.
For now,
Rivers State has no confirmed case of coronavirus.
Bro Felix
Obuah thanked the Rivers State Governor for his support that
helped the party to be successful in the last six years.
He said that PDP enjoys unprecedented internal party
democracy because of the leadership provided by Governor
Wike. He said the strength of party is exemplified .
PDP National Chairman, Prince Uche Secondus voted first,
while Rivers State Governor, Nyesom Ezenwo Wike was the
second delegate to cast his ballot. Former Rivers State
Governor, Sir Celestine Omehia, Former Deputy Governor, Engr
Tele Ikuru, National and State Assembly members proceeded
to cast their votes.
Delegates from the 23 Local Government Areas of the State
thereafter cast their votes in alphabetical order.
Senator Anyanwu announced that that Ambassador Desmond
Akawor polled 2908 to emerge victorious as the Rivers State
PDP Chairman.