Nnamdi Kanu breaks record, becomes World Great Hero in Africa. (Nnamdi Kanu parents burial).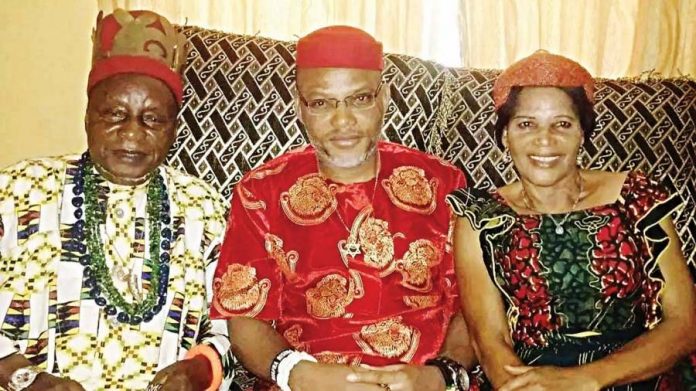 Nnamdi Kanu parents burial
Nnamdi Kanu breaks record, becomes World Great Hero in Africa. (Nnamdi Kanu parents burial).
Mazi Nnamdi Kanu breaks record, his parents burial becomes the most attended burial in Africa, based on populace attendance, religious personels attendance, masses and traditional rulers across Ikwerre, ogoni, Efik, Ijaw, Igbos that were in attendance, not to mention politicians present.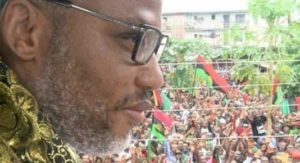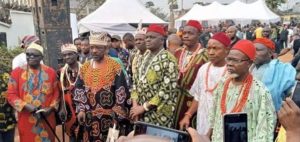 Streets and major roads were also filled with great multitude.
Schools, banks, shops, etc, were all closed in Afaraukwu, Umuahia.
This makes Mazi Nnamdi Kanu a unique great hero, leader and mentor in Africa.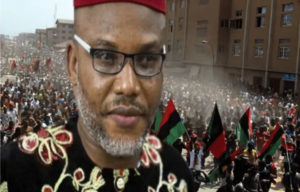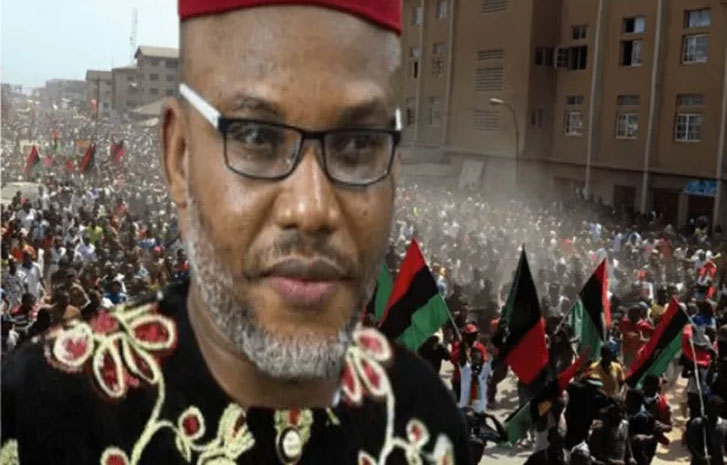 Ijaw community elders where in full attendance, including Edo State elders.
They all came to commiserate with the late couple family.
Royal Majesties from Idoma, Ikwere, Ijaw, Anang, Efik, Ogoni, Ibibio, Igbo, etc were all represented In Afara Ukwu Ibeku in Abia state. This shows that Biafra across the states are united .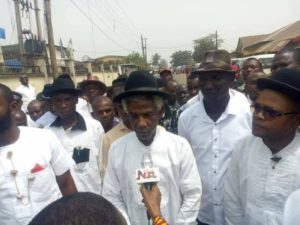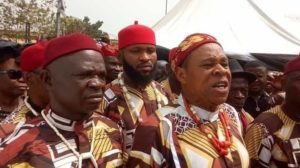 Senator Enyinnaya Abaribe, Senator Umeh and Former Anambra State Governor, Peter Obi were at the IPOB Leader Nnamdi Kanu's parents Burial at
Umuahia.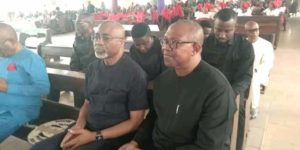 The remains of the body of late Kanu's parents were buried in his compound in Afaraukwu.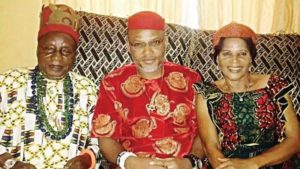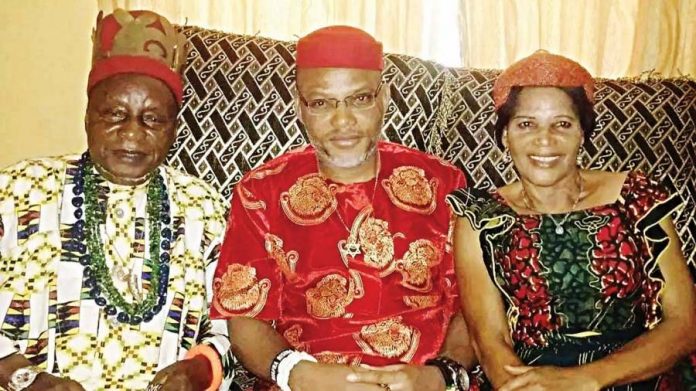 Mazi Nnamdi Kanu himself was absent in the burial, with reports that he exempted himself from the burial to avoid Nigerian Army attack and blood shed in his compound.
Recall many youths were killed in Nnamdi Kanu compound and community by Nigerian Army during the unlawful python dance attack in his community in Afaraukwu that later led to the death of Nnamdi Kanu's both parent.
The burial was peaceful except in some cases reported about Nigeria Army & Police intimidation of mourners attending Kanu's Parents' Burial. At Aro Ngwa Army Check Point, 2 coaster buses conveying people for the burial at Umuahia were detained by the Nigerian military for no reason.
Also at Isiala Ngwa Army Check Point, a 14 seater bus was also detained by the military and all of them moved to army barracks.
At main reception venue at Union Primary School Afaraukwu and Ojukwu Bunker near Mazi Nnamdi Kanu house, SARS were busy molesting and arresting people.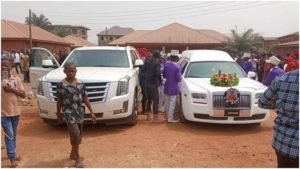 The choice of Valentine's day for the burial of the couple is in order and perfect.
Nnamdi Kanu's parents burial breaks Late president Mugabe of Zimbabwe  record as Nnamdi Kanu parents burial attendance clinched to 220,458 people (People counted using drones, NB: Not everyone was ably counted). Mr Mugabe as a liberation hero, recorded in the 45,000-people counted in the stadium during his burial.
Read More:
Nnamdi Kanu Is A World Hero And A Great Man — Anambra Monarch Says.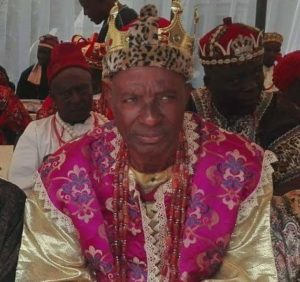 The traditional ruler of Nibo, Anambra state, HRH, Eze Oploka of Nibo, has described leader of the Indigenous People Of Biafra (IPOB), Nnamdi Kanu, as a hero in the whole world.
The royal father said this while speaking with our correspondent at the ongoing burial ceremony of HRH, Israel Okwu Kanu and his wife, Ugoeze Meme Sally, the late parents of Nnamdi Kanu.
He described the late Monarch as a family man who gave birth to children with reputable character.
"His Royal Majesty, Kanu, was a man of reputable character. There was peace in the town during his tenure of ruling. That is why everything is moving smoothly, as you can see for yourself.
"He gave birth to children of reputable character, like Nnamdi Kanu we are all talking about. He is a hero in the whole world.
"Now, he is speaking seriously about Biafra, which we all know has been in existence for over 50 years. Now, it's surfacing. What God has built, no hand cam destroy it."
Eze Oploka noted that the struggle for the actualisation of Biafra claimed the life of the departed king.
"The Eze as we know him, he didn't die young, although the talk about Biafra took his life and that of his wife.
"He was a family man and his children are highly intelligent. That is why you see Nnamdi Kanu pulling weight all over the whole world with the truth. All he is saying is nothing but the truth.
"That is why we the kings came to pay him the last respect, and we pray that wherever he is, he will remain ever in green memory, and he cannot be forgotten.. While he was alive, he brought peace to this town," he said.