Nkwo Ifitedunu Road: Ifeabata Age Grade give ultimatum to Gov Obiano, LG chairman, Cosco Construction and Hon Mark Okoye.
Ifeabata Age Grade.
Nkwo Ifitedunu Road: Ifeabata Age Grade give ultimatum to Gov Obiano, LG chairman, Cosco Construction and Hon Mark Okoye to fix the road.
The youngest age grade in Ifitedunu (Akwa village), Ifeabata Age Grade have given the state government and local government an ultimatum to fix the Nkwo Ifitedunu road, an inter community road that connects Abba, Ifitedunu and Umunya which is under supervision of Cosco Construction Company.
Discussing with DEZ MAYORZ Nigeria, the chairman of the Age Grade, Mr Ugochukwu Chidume said that the nature of the road is too bad and dusty leading to so many deaths in the town as a result of respiratory disorder caused by the dusty road.
He called on the Anambra State Governor, Willie Obiano, Dunukofia Local Government chairman, Ifitedunu PG, Commissioner on budget Hon Mark Okoye, Cosco Construction Company (Okpakaji n'Abba), others to put heads together with Lawrence Ezeudu (Cheleku) and tile the road before July.
The age grade chairman added that failure to fix the road might lead to a serious reaction from the Ifitedunu youth.
He bemoaned the silence of Hon Mark Okoye(Son of Ifitedunu and commissioner of Budget and planning in Anambra State) towards the construction of the road.
DEZ MAYORZ reported earlier how Dunukofia lawmaker Lawrence Ezeudu has been advocating for the construction of the road which was temporarily levelled with sand during the 2019 Christmas holiday.
Nkwo Ifitedunu Market Junction road is one of the most important place in the Ifitedunu. It's the road that leads to the compound of Veteran Nigeria musicians Paul and Peter Okoye (P Square).
It's the center of Ifitedunu economy where businesses and trading take place.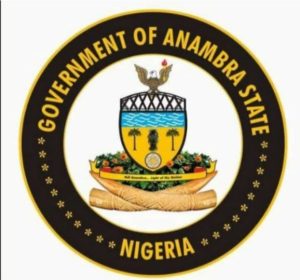 The Nkwo Ifitedunu Market road is still in a state of anarchy as a result of unfinishing shallow work done by Cosco Construction that channels drainage system from Abba town to Nkwo Ifitedunu junction without proper construction directives.
The road is currently so dusty and causes respiratory infections and lungs failure especially to the grandmama and children that take the road on every Nkwo market day.
Previously on the said road, Hon Lawrence Ezeudu successfully did a palliative on that Nkwo Market road. He has been continuously moving motions concerning the road in the state assembly.
Dez Mayorz report.