DFC Dynatime Fighting Championship
Combat Sports (Martial Arts) is now becoming the unifying Sports in Nigeria – DFC president Amb Henry George revealed.
The president of Africa (Nigeria) Means Dynamite Fighting Championship, Amb Henry George highlighted the massive growth and development of Martial Arts in Nigeria. This he told DEZ MAYORZ Nigeria immediately after Port Harcourt International Love Carnival Press briefing in Port Harcourt. Below is the brief excerpt from the short interview.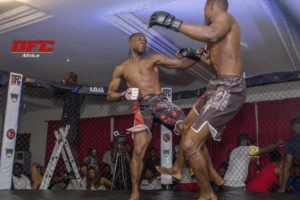 .…On the mission of DFC.
African Means Dynamite Fighting Championship (Marshal Arts), we promote fights, I mean Fight Entertainment, Mixed Marshal Arts Federation, which is actually trending now. We have UFC (Ultimate Fight Championship) in the international level and Nigerian brand is called Dynamite Fighting Championship.
….On DFC partnering Port Harcourt International Love Carnival
We are partnering Port Harcourt International Love Carnival because it's a welcome development that brings people together. Love is Peace and sports remain the tool for peace and societal development.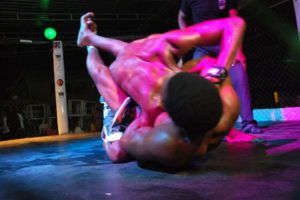 …On Martial Arts economic value to the state.
Sports continue to be the biggest tool for any societal development. Our people (Nigeria) are gifted when it comes to combat. I always tell people that combat sports is becoming another unifying Sports in Nigeria. The sports attracts investors to the state and put the State and Nigeria at the world map.
10,000 years ago, Years ago, Nigeria didn't play soccer, football, hockey, basketball nor Javalin.
5,000 years ago, we never play in the mentioned sports, but we played combat Sports in those years. We had great warriors and their descendants are still much alive. No wonder, we can see what is happening in the world today.
Nigeria is taking their rightful place in the world combat sports.
DFC is particularly interested in our home grown hero. We have alot of talents here in Nigeria, to unearthed this champions and put their efforts through the eyes of the cameras for people to know.
People are longing to see the best fighter in Calabar, Owerri, Port Harcourt, etc.
DFC is here to showcase their effort.
...On who is the best fighter in Rivers State?
We are promoting all our fighters, we have great fighters.
Prince Ebere who is currently the African Champion is not just a marshal art, he is also a Kick boxer and he trains with us here in Port Harcourt.
We have over 10,000 trained Marshal arts fighters in Nigeria.
We don't want to tell people, we want to show them. We want them to watch and see those fighters themselves.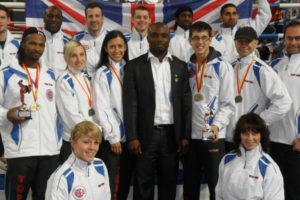 …..Message to Rivers State people.
We want the State to know that they have great potentials to reach out to the world, now that Martial Arts is trending around the world. It's a main stream sports and can leverage on that and get our state in the global map.
In the nearest future, we are going to be bringing fighters across the world to come to Nigeria and fight. I can assure you, our fighters will win with ease.
….Thank you.
……………………………….
Amb Henry George is a pronounced fighter who has fought. He is the president of DFC (Dynatime Fighting Championship).
Multi time Nigeria Karate Champion.
The technical commitee member, Kick Boxing Entertainment. President of Nigeria Mixed Martial Arts Federation.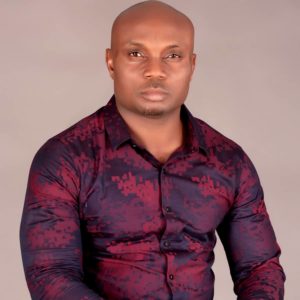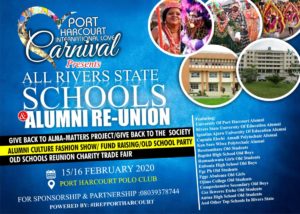 Port Harcourt International Love Carnival is taking place on 15/16 on February at Polo Club Port Harcourt. Be there!