Mgbuka Obosi inferno : Gov Willie Obiano consoles traders.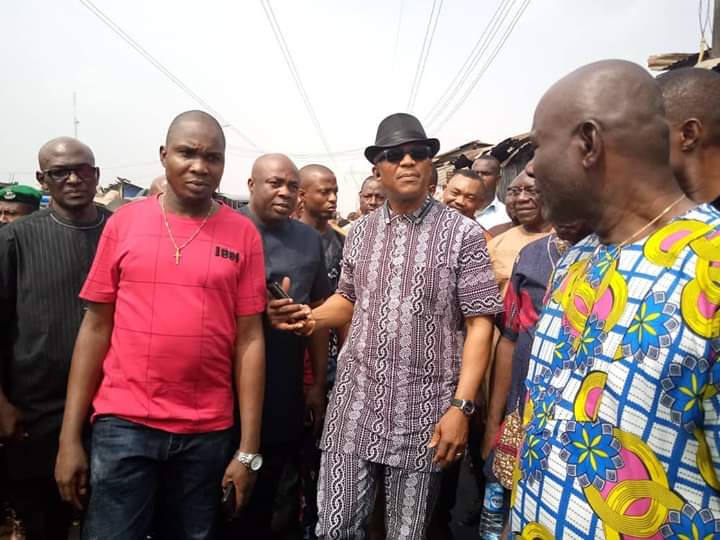 Mgbuka Obosi.
Governor Obiano Visits Mgbuka Obosi, Consoles Traders
By Emmanuel Okonkwo (ABS News)
Goods worth millions of naira have been lost as fire guttered a part of the Mgbuka Obosi market early hours of today.
The fire outbreak whose cause is yet unknown is said to have started around 12am.
On reaching the scene of the incident with the Anambra State Governor, Chief Willie Obiano represented by his Deputy, Dr. Nkem Okeke, it was observed that the fire burnt down over twenty lockup shops.
According to the traders, no life was lost to the incident until a man whose house was burnt down last year during the festive period, rushed into the scene and noticed that his shop was among the shops that was guttered by the inferno, fainted and died out of shock.
Speaking on behalf of the Anambra state Governor, Chief Willie Obiano, Dr. Okeke consoled the affected persons and assured them of the state government's assistance to enable them start life over.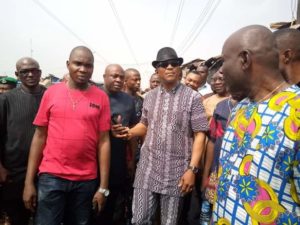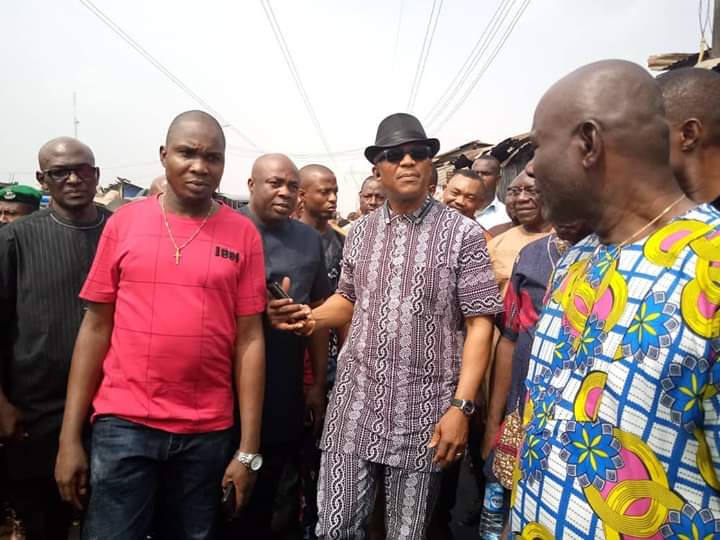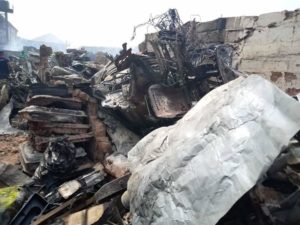 Governor Obiano encouraged them to take heart with the hope of better future ahead.
Commissioner For Trade and Commerce Mr. Uchenna Okafor was also present at the scene of incident.
The traders attested that Fire Service really tried their best to quench the fire, though they did not succeed in saving the shops and the loaded goods.
Mgbuka Obosi Market is a market in Idemmili Local Government Area of Anambra state where second hand motor parts are sold.