Okpuno, Awka.
ABS Ogamba Team visit Okpuno Community in Anambra State.
DEZ MAYORZ Report.
Sensational Loloify and her entire ABS Ogamba team one of the productive town in Anambra State, "Okpuno".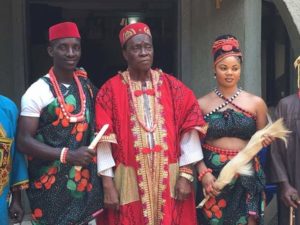 ABS Ogamba team visited Okpuno Community in the palace of HRH Engr S.I Okafor, Ogene 1 of Okpuno.
The team also visited important places and sites in the community including :
Okpuno market, Ukwu udara omumu, Rivers in Okpuno and especially where Okpuno and Isuaniocha meets.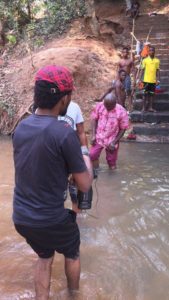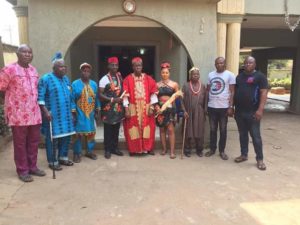 Okpuno, also called Okpuno-Awka is a community in Awka South Local government area which is some 196 mi (or 316 km) South of Abuja, the country's capital. Villages in the community includes (with postal code):
1. Nodu (420109),
2. Okochi (420109),
3. Okpu (420109), and
4. Umu-Odu (420109).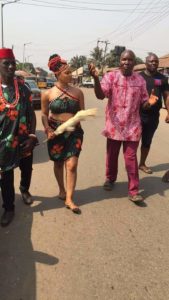 Watch ABS TV CH. 24 every Thursday by 2pm,
Tuesday by 1:30pm
And Sunday by 7AM
Subscribe to watch Ogamba:
Read in Igbo:
Anyị bụ ndị ogamba, gara nnukwute obodo mepere emepe ana akpọ Okpuno nke dị na Awka, Anambra Steeti mata ihe ya bụ obodo jiri wee biri.
Mana ka anyị batara ya bụ obodo anyị bụ ụzọ ga na nke onye eze ọdịnala na enekota obodo, maka na Igbo ọ kwuru okwu si na " ị gaghị abata na obodo ndị nnukwu mmadụ jụrụ hapụ ibu ụzọ gakwuru ndị ike bi na obodo ahu". Anyị hụrụ HRH Engr S. I Okafo, onye nke ana etu OGENE NKE Mbụ NA OKPUNO.
Anyị gakwara ọtụtụ ebe nkiri anya dị iche iche…
Ha ji obi aṅụrị nabata anyị, kọwara anyị ọtụtụ akụkọ di iche iche, ma duru kwa anyị gaharia na obodo.
Na otu aka ahụ ha gosikwara obi ụtọ na ebe aka ná achị Anambra Steeti nno bụ Governor Willie M. Obiano maka mepe nke Onwetara na Anambra Steeti karịsịa na Okpuno….
Ha duru anyị gakwa ọtụtụ ebe ndị ọzọ dị iche iche mara mma
Sonyere anyị na ihe mmemme a ụbọchị Thursday ma ọkụ ọ elekere abụọ nke ehihie…
Na ụbọchị Tuesday ma ọ jiri ọkara gafee elekere abụọ nke ehihie…
Tinyekwara ụbọchị Sunday ma ọkụ ọ elekere Asaa nke ụtụtụ…
Na ABSTV CH 24
STARTIMES 113
METRODIGITAL 29
MA Ọ BỤ SONYERE ANYỊ NA facebook @absradiotelevision
YouTube na https://www.youtube.com/abstelevisionawka