Orji Uzor Kalu.
Bob Abayomi writes from Portharcourt.
The Abia State Senator Orji Uzor Kalu has been convicted of fraud by the Nigeria High Court with 12years jail term. Orji Uzor Kalu lawyer have appeal the judgement. The question now is if the serving senator will be jailed or not amidst his appeal case.
Rev Jolly Nyame and Sen Joshua Dariye are both former Governors of Taraba and Plateau states respectively. Both were convicted for fraud and were handed several jail terms,they went straight to prison pending their appeals.
While in prison the appellate court reduced their sentences by 2yrs each,14yrs to 12yrs for Nyame and 12yrs to 10yrs for Dariye.
They are still in prison and have appealed to the apex court, their both cases are before the supreme court of the land while they are still serving their time in prison.
Chief Olabode George was sent straight to prison after his conviction by the first court of instance, he had served out his time in prison before the supreme court ruled against his incarceration.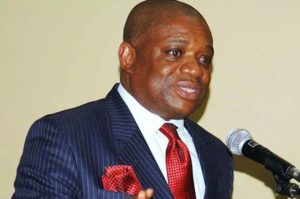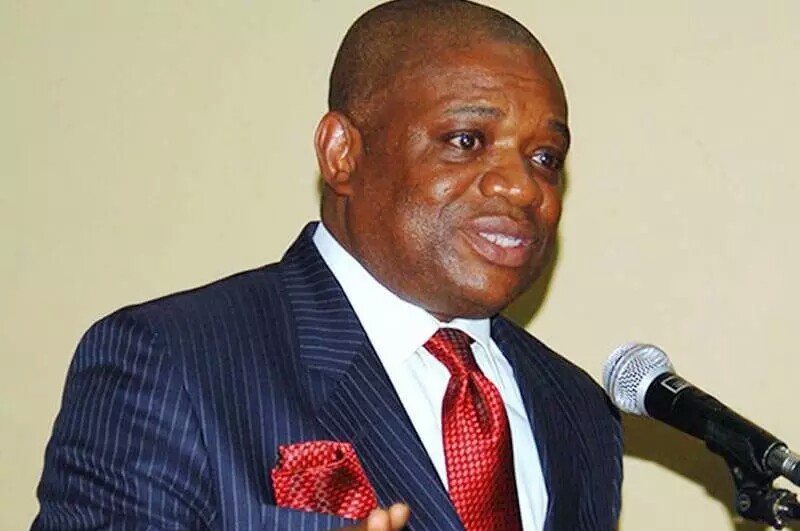 Sen Orji Uzor Kalu is a serving senator and a former Governor like Sen Joshua Dariye then, he has just been convicted for fraud, will he go to jail pending his appeal or will he stay out of jail pending his appeal?
Let's watch as this drama unfolds.
For some of us that may not know,Sen Orji Uzor Kalu remains the senator representing Abia North senatorial district in the 9th Nigeria senate despite his conviction by the high court for fraud.
Even if he is incarcerated pending all his appeals through to the Apex court he remains the senator.
He will only cease to be the senator when the last window of appeal which is the Apex court upholds the judgment of the high court.
Then his constituents which are the people of Abia north will then write the senate president officially notifying the senate that their seat cannot be occupied from prison.
In turn the senate president will declare his seat vacant and then notify the Independent national electoral commission (INEC)which will now conduct a bye election to fill the vacant seat formerly occupied by Sen Orji Uzor Kalu.
Orji Uzor Kalu's party the APC still has a right to present another candidate in the bye election.
Bob Abayomi writes from Port Harcourt.