Nolimit Music Festival.
Southern Nigeria are you ready?
The Nolimit Music Festival in Port Harcourt.
DATE: 13th December, 2019 | 4PM
VENUE: THE ARENA, #30 Tombia Street, G.R.A Phase 2 Port Harcourt.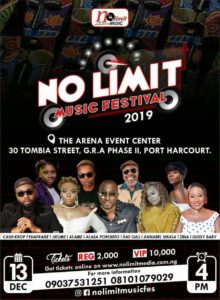 Ticket sells for 2k and 10k respectively!
This event will be like end of the year Festival for Port Harcourt City.
If you are not there! You miss out!
It will be a festival of love, a festival of the season.
-Aim is to put PH CITY MUSIC AND ENTERTAINMENT ON THE MAP!
-Be part of this revolution in our entertainment industry
-Bringing both the old and new school under one electrifying roof!
-Creating memories that would last us for a long time and in future to come.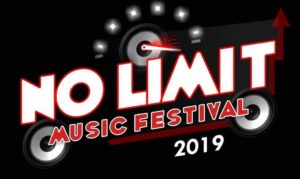 -#NLMF2019
-#NOLIMITMUSIC
DEZ MAYORZ Report