DSS forcefully re-arrest Sowore in court.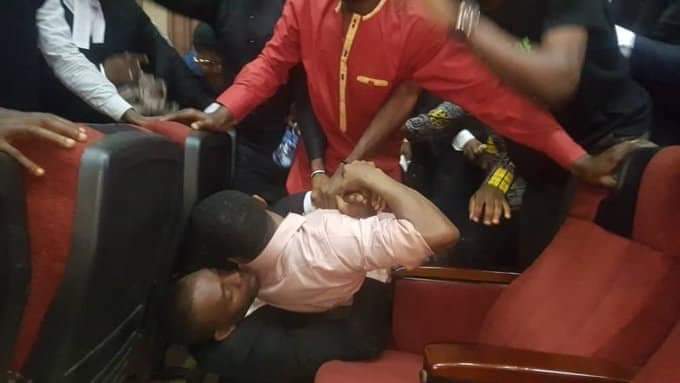 Sowore re-arrested.
DSS Re-Arressts Sowore In Court!
The Department of State Security Services, DSS, has finally rearrested the convener of #RevolutionNow, Omoyele Sowore after chasing judge out of the courtroom with gun.
DEZ MAYORZ gathered that he has been taken to the Headquarters of the DSS.
Recall DEZ MAYORZ had reported that DSS disrupted the ongoing trial of the two activists, Omoyele Sowore and Olawale Bakare, attempting to rearrest the two men, who were only released from its detention on Thursday, (yesterday).
More details soon….
Cc: IgbereTv