Divine Icon Talent Hunt.
Alfred Diete-Spiff bags Niger Delta Honorary Award at Divine Icon talent Hunt.
The talent hunt organised by Crown Prince Kio (Wisdom to Wealth) conferred the award to
Diete Spiff at the Grand Finale of the 2019 edition of the Divine Icon Talent hunt (Season 7)…..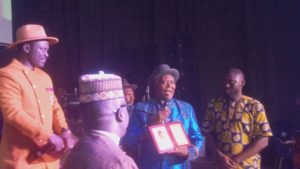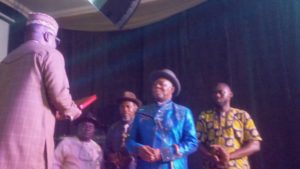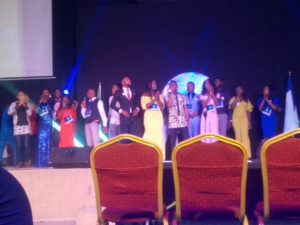 Details of the Divine Icon Nigeria grand finale coming later….
Alfred Diete-Spiff is an Ijaw from Bayelsa State and the Amayanabo (King) of Twon-Brass , Bayelsa State, born on 30 July 1942. He was educated at St. Joseph's College, Western Cameroon and Britannia Royal Naval College, Dartmouth, England. He joined the Nigerian Navy and was commissioned ships diving officer in 1964. When appointed Military Governor of Rivers State in 1967, he was a Naval Lieutenant Commander aged 25.