Port Harcourt Polo Club debate.
Climate change is real – Chukwudi Dimkpa tells school children.
The 2019 students debate in Rivers State that held at Port Harcourt Polo Club, was an amazing one as students from various schools debated intelligently.
The essence of the debate was to spark up intellectual bigot amongs Secondary School Students in Rivers State.
The 2019 DMOMA winner (Youth Impact category) Hon Chukwudi Dimkpa addressed the students about climate change and charges them to be conscious of climate change because Climate change Real.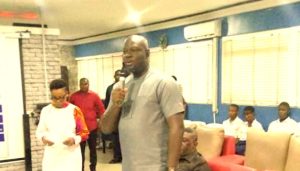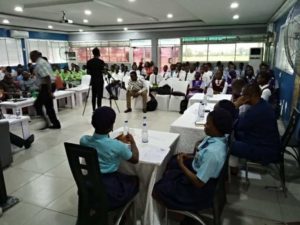 The On-going Port Harcourt Polo Club Students Debate 2019 hit its semi final stage. The Semi-finals was between: Community Secondary school Amadi-ama
Vs Community Boys secondary Elelenwo and
Government Girls Secondary School Rumuokwuta
vs Community Secondary Igbo-Etche.