100days in office .
At least 19 out of the 29 governors sworn in on May 29, 2019 have yet to form their cabinets after 100 days in office, Dez Mayorz understands.
Of the 29 governors, only 10 have formed their cabinets. They are: Lagos, Sokoto, Kaduna, Borno, Benue, Oyo, Imo, Delta, Akwa Ibom and Ebonyi.
The 19 who have not formed their cabinets include Abia, Kano, Kebbi, Katsina, Bauchi, Yobe, Adamawa, Taraba, Gombe, Kwara, Enugu, Plateau, Nasarawa, Niger, Ogun, Cross River, Jigawa, Zamfara and Rivers.
DEZ Mayorz via The PUNCH reports that Governor Gboyega Oyetola of Osun State, who was inaugurated in November 2018, has also failed to appoint commissioners but rather settled for special supervisors for critical ministries.
This implies that 20 out of the 36 governors across the country have no cabinet.
Abia State Governor, Okezie Ikpeazu, forwarded the names of commissioners on Tuesday to the House of Assembly and will be expected to inaugurate them next week.
However, The Dez Mayorz via PUNCH observed that some of the governors decided to appoint just one commissioner, while others appointed only chiefs of staff and other personal aides
For instance, in Katsina State, Governor Bello Masari decided to appoint only one commissioner who serves as the Commissioner of Justice and Attorney-General.
Governor Nyesom Wike of Rivers State also replicated what his Katsina State counterpart did but also appointed a commissioner for finance in addition to a justice commissioner.
Abdullahi Ganduje of Kano State has appointed a chief of staff but has not made any appointment that requires legislative approval.
In Bauchi State, it was learnt that Governor Bala Mohammed had sent a list of names to the House of Assembly, but its approval had been delayed due to the crisis that rocked the assembly following its controversial inauguration in June.
Section 192 of the 1999 Constitution states that it is compulsory for governors to appoint commissioners, but the appointment must be subject to approval by the House of Assembly.
However, it doesn't give a timeline as to when commissioners must be appointed.
It reads in part, "There shall be such offices of commissioners of the government of a state as may be established by the governor of the state.
"(2) Any appointment to the office of commissioner of the government of a state shall, if the nomination of any person to such office is confirmed by the house of assembly of the state, be made by the governor of that state and in making any such appointment the governor shall conform with the provisions of section 14(4) of this constitution."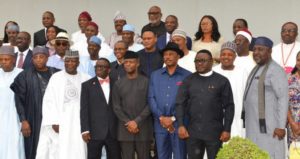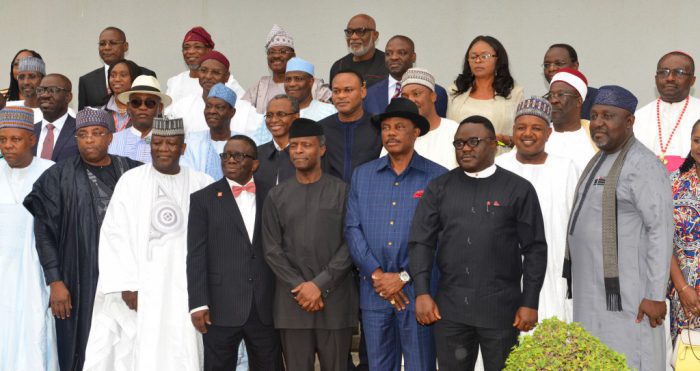 Speaking with The PUNCH, Dez Mayorz Nigeria  on Thursday, human rights activist, Chief Mike Ozekhome (SAN), said it was unconstitutional for governors not to appoint commissioners.
He further stated that until a governor has appointed a substantial number of commissioners, he cannot be said to have formed his cabinet.
The senior advocate also berated Governor Oyetola of Osun State for appointing supervisors, insisting that governors who do such are perpetrating illegality.
Ozekhome added, "The Constitution says governors shall appoint commissioners. It doesn't say one. It is intended that it will satisfy local governments of the state.
"The appointments must also reflect federal character. For example, you cannot appoint 10 from one local government.
"It is not at the discretion of the governor not to appoint commissioners. It is not constitutional for governors not to have commissioners.
"Such a governor would be ruling as an absolutist, ruling alone. Nobody is helping him to execute programmes."