Elele.
The immediate commissioner of Information in Rivers State Hon Emma Okah together with Okey Okah have restored power in their town Elele in Rivers State
In a rare show of philanthropy and love for their people Chief Okey Okah & Hon Emma Okah, two exceptional sons of Elele restore power to Elele with the purchase and installation of four power transformers in Elele Community.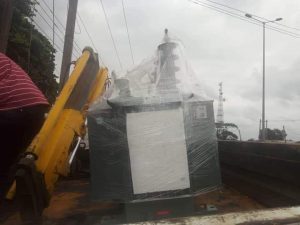 This outstanding act would improve the quality of life in the area and give a major boost to business activities.
The DMOMA Award winning Emma Okah is a unique man who always put his best for the benefits of the masses.