Hon Chinyere Igwe celebrates Eid El Ahda(Salah) with Muslims in Port Harcourt.
The Federal Lawmaker representing people of Port Harcourt City Federal constituency 2, Hon (chief) Barrister Chinyere Igwe celebrates Salah(Eid El Kabir) with the Muslim faithfuls in Port Harcourt.
With lots of rams, bags of rice, cooking condiments and cash.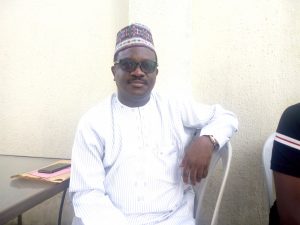 The Muslims faithful visited the amiable lawmaker in his residence in Eagle Island on Saturday 10/08/2019.
He (Hon Chinyere Igwe) congratulated them and urged them to use this period of Salah celebration to pray for the progress of the country Nigeria.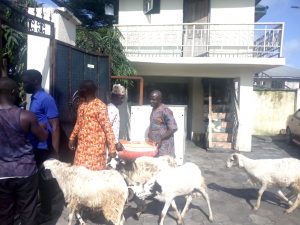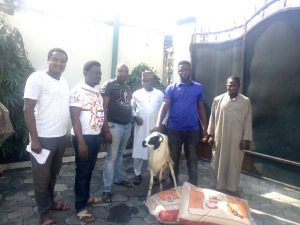 The Muslims community in Port Harcourt thanked the honourable for his kind gesture and for always remembering the Muslim community in Port Harcourt Local Government Area.