Hon Azeru Opara
The amiable Rivers State Lawmaker representing people of Port Harcourt constituency 3, Hon Azeru Opara will be attending the Diobu Youth footballers competition as he continues to show his zeal and enthusiasm for the youth development.
The competition scheduled to start on the 17th of August 2019, at St. Andrews Primary School, Port Harcourt.
Hon Azeru Opara will grace the football competition of the Diobu Youth Footballers Association, as the principal sponsor of the tournament.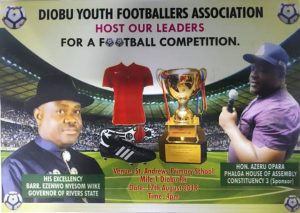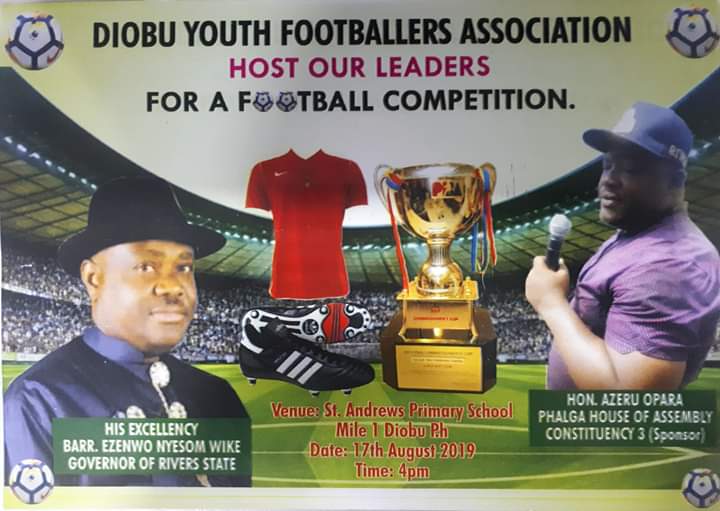 It is with the hope that the event will foster a sense of community among both participants and spectators to promote peace and harmony among the people of Port Harcourt Constituency 3.
Recall that the lovable lawmaker is also the person to powering DMOMA Award 2019 that will hold on 27th September 2019 in Cubana.