DMOMA Award : We all are already winners – Bright Jossy appreciates DMOMA Award organizers.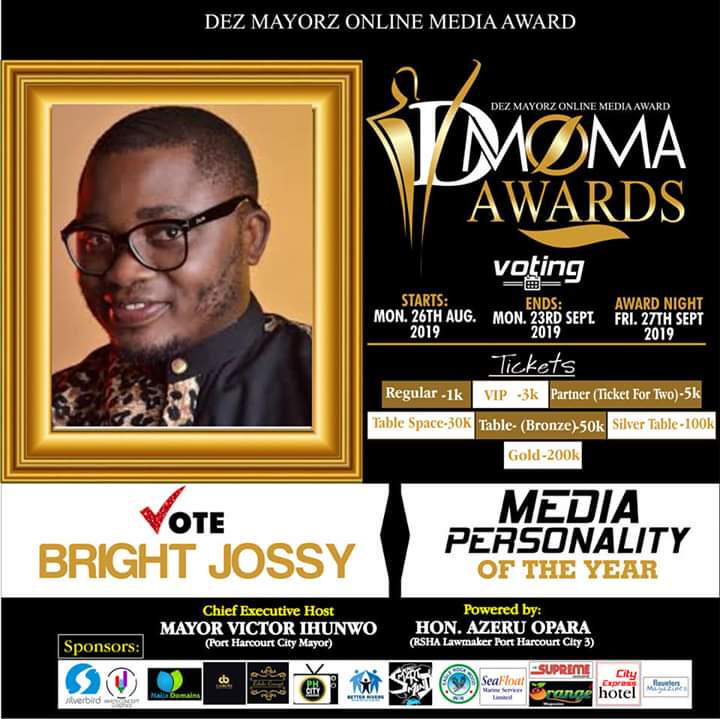 DMOMA Award .
I wish to Sincerely appreciate the Organisers of "DEZ MAYORZ ONLINE MEDIA AWARD 2019" for this Initiative which am sure is intended at encouraging people to do more in their field.
For who ever must have nominated me in the category of "MEDIA PERSONALITY OF THE YEAR" I want to say that you are already a source of inspiration … Recognising the little I contribute in information dissemination to me is an additional strength to my fingers and I promise to keep the fire burning to the best of my ability.
The fact that I was nominated without lobbying for it means more to me than emerging the winner…That I am even getting to know of my nomination from a facebook post by Dez Mayorz without an earlier knowledge of my nomination makes me feel like am already the winner… But The truth is that who ever emerges winner in this category "MEDIA PERSONALITY OF THE YEAR" has my support already because I know that the organizers of the award won't allow themselves to be manipulated, just as I know all the nominees for this category also as people with proven character and integrity.
Anyone that emerges winner would be doing so for all of us.
Just like my Boss and Chairman of Emohua Local Government Area, High Chief Tom Aliezi who is also a nominee in the category of Most Accessible Local Government Chairman of the year, I will not be canvassing for even one Vote from anyone to emerge winner but would definitely attend the award ceremony to celebrate with winners in different categories and as well give my support to the organisers of the epoch making event, while allowing people to vote willingly for their choice nominees.
Now let's keep our shoes ready for the award ceremony proper… Yes we're all winners.
-Bright Jossy.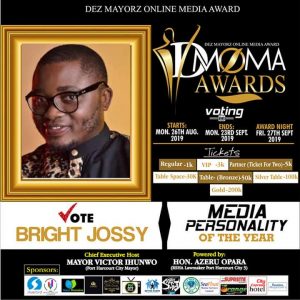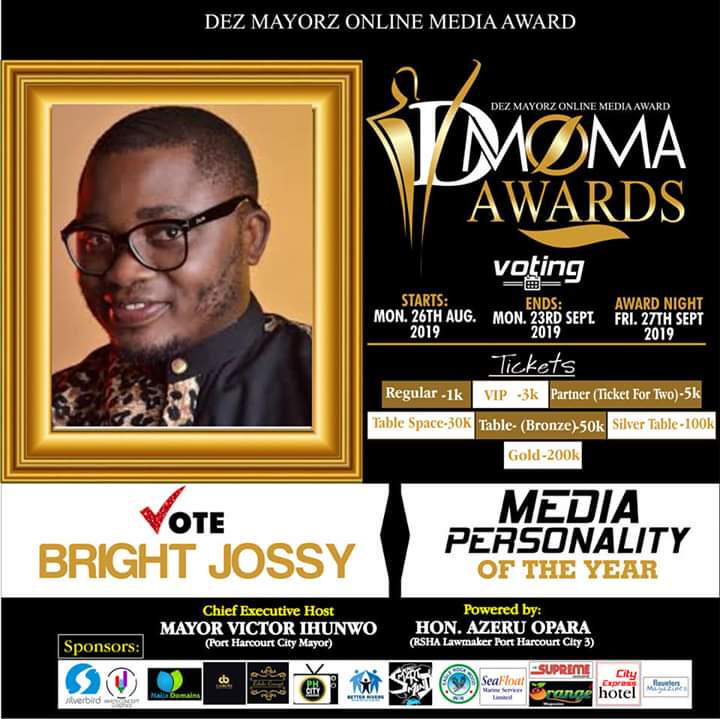 Thanks and God Bless you all.