RSU shooting
Information just reaching our newsroom indicates that the Rivers State Police Command has arrested two persons in connection with the cult invasion that led to the killing of the final year student of the Rivers State University (RSU) Prince Barsua on Monday.
Spokesman of the State Police Command, DSP Nnamdi Omoni disclosed this in a statement Tuesday night and made available to us.
Omoni Nnamdi said that those arrested are Elechi Chibuzor and Nnamdi Chibundu, adding that their confessions are helping the police in their investigations.
"They are helping the Police with useful confessions and investigation is at an advanced stage.
"CP Mustapha Dandaura is still appealing to you to help us serve you better by sharing credible information that can assist us in our determined efforts to tackle these hoodlums". – Dsp Nnamdi Omoni.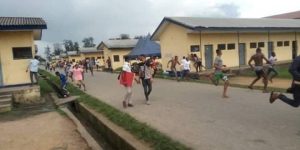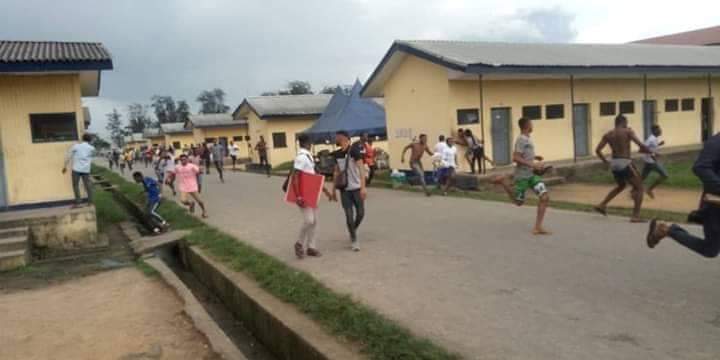 H
Meanwhile, the lawmaker representing people of Port Harcourt city 3 ,Hon Azeru Opara has condemned the cultists attack in the school.
"There is a lot of concern about reports of cult-related violence in Rivers State University."
"Our citadels of learning should be safe havens for educational and entrepreneurial pursuit and not places of violence."
"We hope that the management of the institution will with the aid of security agencies effectively manage the situation. Criminal elements should be thoroughly weeded out so that those with genuine interest can pursue their dreams in a peaceful and conducive atmosphere."
"This is also calling on our youths to desisit from crime and violence and rather get meaningfully engaged in order to be equipped to make notable contribution to society." – Hon Azeru Opara .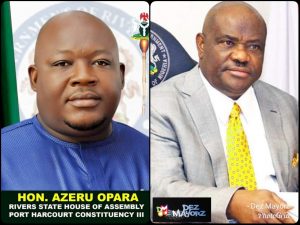 Earlier Dez Mayorz Nigeria reported that Gov Nyesom Wike has given the VC Blessing Didia a day ultimatum to respond to the happenings in the school, including the excessive sorting of lecturers.
The Port Harcourt City Mayor, Victor Ihunwo Nyeche also frown at the University insecurity development and excessive sorting.