Major M. Jack
Disclaimer: My name is not Asuah Mensah Jack says Hon. Engr. Major M. Jack
The Honourable Member Representing Akuku-Toru 1 Constituency and Deputy Whip of the Rivers State House of Assembly, Hon. Engr. Major M. Jack has denied ownership of the name reflecting on his Facebook account.
Hon. Major Jack disclaimed the use of the name "Asuah Mensah" Jack as his real name. He made this known during a live television broadcast at the Rivers State Television, Port Harcourt.
He said that his real name is Major M. Jack and not "Asuah Mensah" which reflects on his Facebook account.
He however revealed that the mistake was a result of errors from Facebook during the opening of the account.
"My name is not Asuah Mensah Jack. I don't know how that name came about. My name is Hon. Major, Jack. I don't know what Facebook did and brought that name," he said.
Hon. Major Jack complained that all efforts to make corrections in the name had been futile.
"I have been trying to make sure that the name changes; it's not working. All my documents are say Major Jack, and that's the name I bear.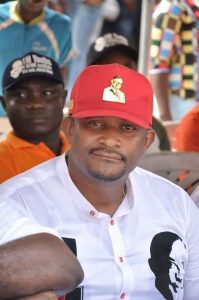 The Honourable Member cleared suspicions about his identity as a Ghanaian as implied by the name "Asuah Mensah". He denied any relationship or affiliation to Ghana.
"My name is Major M. Jack. I am a blue-blood Abonnema man and a full-fleshed Kalabari man; a proud Ijaw son."