Angel d Laff
Angel d Laff comes at Politicians that negotiate with cultists for peace and do nothing for creative industry.
The Nigerian engineer and a comedian of the Federal Republic of Nigeria Angel Attah (Angel d Laff) has used his facebook social media to make a pure truth known, accusing Nigerian system of government of constantly negotiating with bloody cultists and bandits for peace but do absolutely nothing to encourage the creative and productive industry. The consequence of such policitians act is more war, crime and insecurities. He said.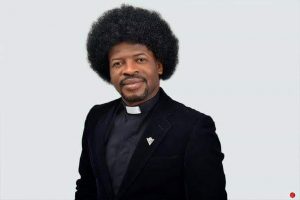 He revealed the solution to a lasting peace and security in Niger Delta region. Which he centred on government to support productive minds and creative youths not cultists. Below is Angel d Laff statement:
"A system that is ready to negotiate with cultists for peace and failed to encourage the creative industry, will only end up having more. Learn to support and encourage productive people to cross. That's the total solution to peace in the Niger Delta Region." – Angel d Laff.
Nigerian Government, from Federal to local government level have been negotiating and endorsing cultists and bandits for peace.
Just yesterday, Zamfara State government had a peace deal with bandits that have killed not less than 100 people in the state.
Many local governments across Nigeria are continuously paying cultists salary every month for peace to reign, yet more crime and insecurity is on the rise in the country.
The Nigeria football team continues to protest now and then at the international level for the non challant attitude of the people in the leadership position to do the needful.
Rivers State Entertainment Industry continue to plead for government to invest in the Entertainment Industry to no avail.
One of the best way to curb cultism, insecurity and kidnapping in Nigeria is to continuously support creativity and productive youths.