Rivers State Entertainers.
This will be a good news for all the Entertainment stakeholders in Rivers State, including artistes, musicians, comedians, bloggers, deejay, models, etc,  as they set to meet with Gov Nyesom Wike for betterment of Entertainers and Rivers State people in general.
Speaking to DEZ MAYORZ Nigeria, the convener Jikume Bethlehem stressed on the needs to create enabling interface between the Entertainment stakeholders and Rivers State government(Gov Nyesom Wike). She charges Rivers State to come together for us to excel.
Rivers State Entertainment stakeholders have been holding several meeting in respective to this, as they plan a meeting with to Gov Nyesom Wike
The picture below contains more information on the Thursday Solidarity Victory Road show to government House.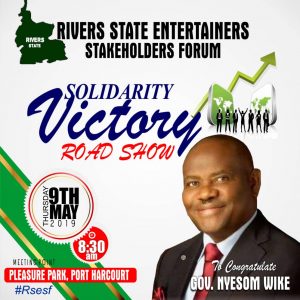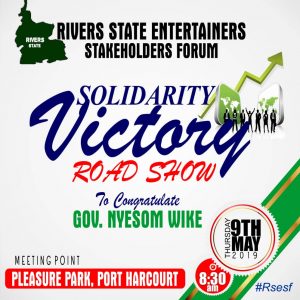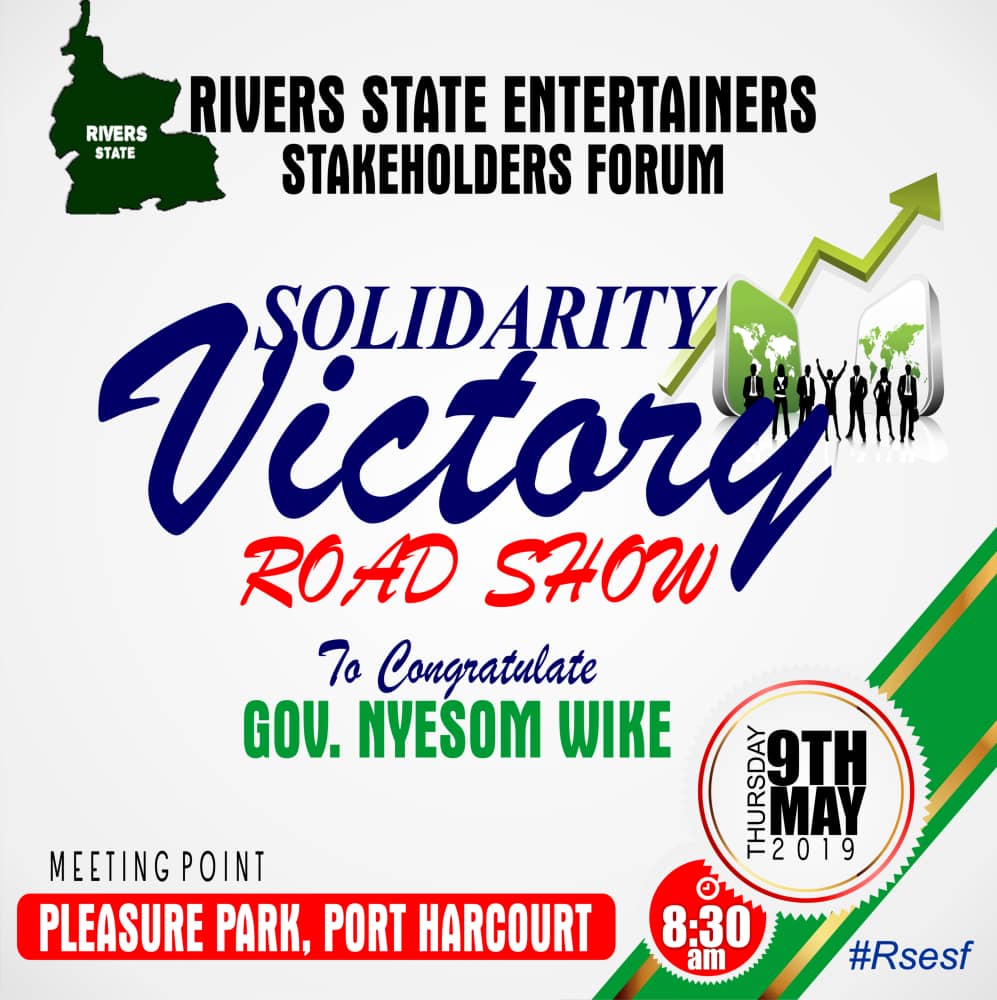 Bright Jossy assured the Entertainers that successes will be achieved onwards.