Gov Wike and Rotimi Amaechi peace
The Senator Representing Rivers South East at the National Assembly Senator Andrew Igbonule Uchendu has revealed that the Minister of Transportation and Former Governor of Rivers State Rt Hon Chibuike Amaechi is now ready for peace with Governor Nyesom Wike.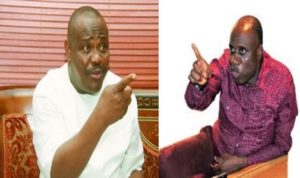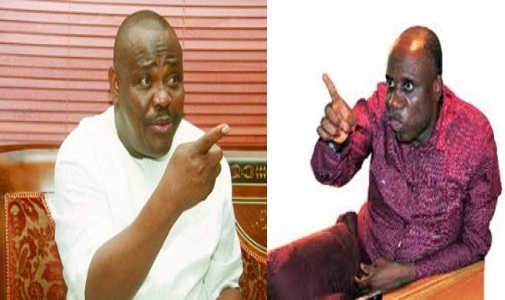 Amaechi and Wike had been at loggerheads since 2013 over political disagreements.
Senator Uchendu said the Leadership of the All Progressive Congress in Rivers State is ready for peace with the Governor of Rivers State.
Speaking on Saturday in a Radio Programme in Porthacourt,Senator Andrew reaffirmed his ealier statement at a Press Conference where he stated that there must be one captain on a ship.
"We must go back and rekindle the hope of our people by guaranteed peace and security in Rivers State,the person on the saddle is Governor Nyesom Wike"
"Amaechi is ready for Peace with Wike" He Said.
But Riverlines people are not happy, saying the duo know what they are doing. Ikwerre agenda.