Rumuekpe community Dispute.
PEACE AND SECURITY : CHIEF TOM INTERVENES IN RUMUEKPE COMMUNITY DISPUTE.
In A Bid To Avert The Resurgence Of Communal Crisis In Rumuekpe Community in Emohua Local Government Area, The Council Chairman, High Chief Tom Aliezi Held A Peace And Reconciliation Meeting With The Different Interest Groups From The Community .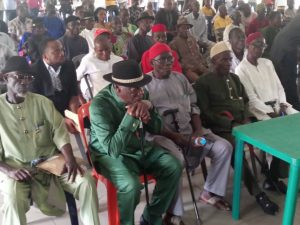 7
The Meeting Which Was Rescheduled To A Latter Date after the Presentation of Complains by Parties had in attendance Chiefs, Elders and Opinion Leaders From Rumuekpe Community.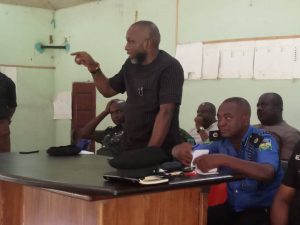 Also In Attendance At The Meeting were heads of All The Security Establishments In Emohua Local Government Area.
Bright Jossy,
Senior Special Assistant To Emohua Local Government Chairman,
Information And Communications.
Tuesday May 21, 2019.