Ojims Michael.
Read Ojims Michael post on facebook, the southern Nigeria publisher post on facebook that got people thinking :
"I wasn't born like this, it's so difficult to live like this, as a man I don't stand to pee, i am carried up and down the stairs in my house, just imagine those who carry me with this weight, iv missed jobs just because I couldn't climb stairs or take a flight to meet up some hustles, iv even missed seeing some Ogas just because I couldn't wheel to them before they entered their cars.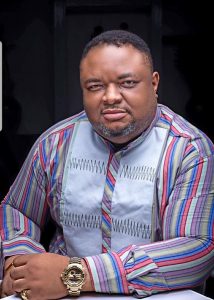 My business has crashed, and it's even there for the blind man to see.
It gets worse when people forget my intellectual capacity and loyalty or scorecard business wise just because I'm on a wheelchair for now, it bothered me to the point my blood pressure rose to 240/150 ask any doctor, I'm lucky to be ALIVE.
I'm depressed right now, although SUICIDE is out of the question, LIFE DEY SWEET ME NO MATTER THE CONDITIONS FOR NOW.
My people for someone to feel and also gossip that I'm trying to get attention is OUTRAGEOUSLY ANNOYING my GOD that is healing me will JUDGE you. Allow me to HEAL in PEACE.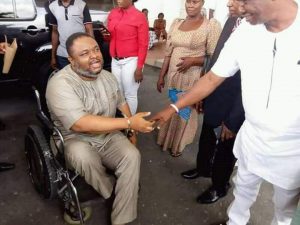 I WILL WALK AGAIN SOON, IT MIGHT BE TODAY OR TOMORROW OR NEXT WEEK BUT SOON.
PLEASE MY BROTHER, LEAVE ME ALONE AND FACE YOUR BUSINESS AND FAMILY, NEXT TIME I WILL CALL YOU OUT.
Those of you not picking calls, GOD BLESS YOU ALL." – Ojims Michael.