Rivers APC to work with Wike.
FINALLY, RIVERS APC AGREES TO WORK WITH WIKE
The state broadcast by Governor Nyesom Wike of River State, calling on the APC and other opposition politicians and political parties to work him is beginning to receive positive response, ISN online can report.
The indication first emerged when the leader of APC in Rivers State, Rt Hon Chibuike Rotimi Amaechi, in his easter message corroborated the position of the governor by also calling for unity and an end to violence and killings in the state, even as Amaechi said he had no problem with the governor.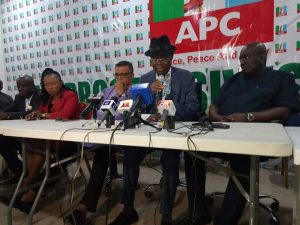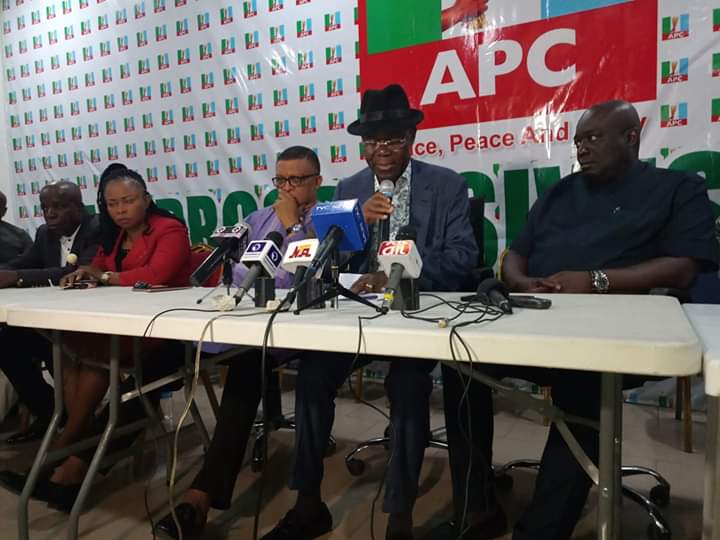 And in a latest development, leaders of the All Progressives Congress (APC) in Rivers State have equally expressed their willingness to work with Governor Wike, concerns over the deteriorating security situation in the state.
Addressing newsmen on behalf of all elected and appointed members of the party in Port Harcourt, Senator Andrew Uchendu said APC in Rivers State is willing and ready to work with Governor Nyesom Wike to provide effective security, good governance and general development of the state.
The APC in the state commended Governor Wike's interest and willingness to work with all opposition politicians and political parties for the unity and growth of the state through his live state broadcast.
Senator Andrew Uchendu, who also commended the leader of the APC in the state and minister of transportation, Rt Hon Chibuike Amaechi's message of peace and unity during the easter celebration, noted that APC does not have interest in the death of any Rivers indigenes and called on the governor to show commitment to his initiative of unity, peace and security.
Senator Andrew Uchendu disclosed that the APC, which did not field any candidates in last elections, is not interested in any case at the election tribunal.
Answering questions from newsmen, he also called on the people of the state to end all forms of hate speeches for the purpose of unity, progress and development of the state.
More details later…..
source : Isnonline