Port Harcourt Mayor leads decongestion of traffic .
Man of Service : Mayor Victor Ihunwo leads the decongestion of traffic in Port Harcourt City.
The most working and proactive Mayor in Nigeria, Hon Victor Ihunwo Nyeche (Excess power!), continues his excellent work in Port Harcourt City local government, as he leads the decongestion of traffic in the streets of Port Harcourt. This embarked with his team on Tuesday 23rd April 2019.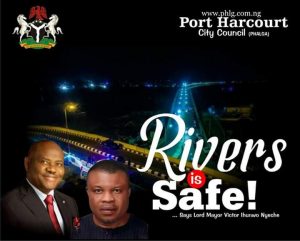 One week ultimatum and additional days of grace given has elapsed. The grace was given to those whose activities on the roads of Port Harcourt City are impeding the free flow of traffic.
Mayor of Port Harcourt City, Honourable Ihunwo Victor Nyeche JP, together with the deputy Mayor lead the decongestion team to enforce the order.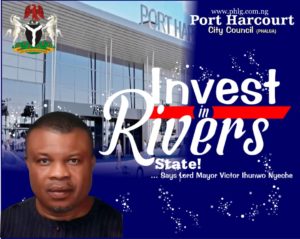 "Port Harcourt is a beautiful city whose traffic movement should be free and easy. I totally support Mayor's action and enforcement. He is a leader " – Road passer by told DEZ MAYORZ Nigeria.
Reacting to the Mayor's action, the people of Port Harcourt are much happy with Mayor's vision and mission and declare to always support Mayor him to actualise his goal for the betterment of Port Harcourt City and Rivers State.
watch the video below.