Israel Prime Minister wins election.
Prime Minister Benjamin Netanyahu says he has made history and will return to his office for an unprecedented fourth consecutive term – a total of five terms overall – but late Tuesday night he wasn't resting on those laurels.
Just about two hours after midnight, Netanyahu entered a packed hall at Likud Party headquarters to address his supporters after what had been a monstrously long day for those who watched the exit polls bounce up and down like a jack-in-the-box.
"This is a tremendous victory," Netanyahu said. "I am already working on setting up a coalition. You. are. amazing." He then pronounced the Jewish blessing of thanksgiving for "having reached this time."
The prime minister called the victory an "unimaginable achievement here today," thanking the people of Israel for "putting their trust in me a fifth time."
Netanyahu added that many of the right-wing parties, "our natural partners," were already deep into talks about the next coalition. "Already this night, almost all of them have declared publicly that they will recommend me to form the next government," he told the cheering crowd.
"I intend to finish the job as fast as possible in order to build a strong, stable, national government. It will be a right-wing government," he said, "but I intend to be the prime minister all citizens of Israel, Jews and non-Jews.
"I care about everybody," Netanyahu underlined, "I care about the security of everybody. This is the way it has always been, this is the way it will always be."
Netanyahu's main opponent, former IDF Chief of Staff and co-head of the Blue-and-White Party, Benny Gantz, had already declared victory several hours earlier in the evening on the basis of the results of early exit poll returns. Gantz, a political novice, was already crowing to his supporters about how "they said we wouldn't win – and yet we did."
Gantz also teased the "outgoing prime minister" that he would no doubt be "very busy by tomorrow, dealing with upcoming indictments."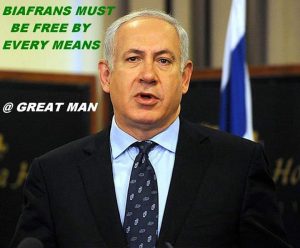 That remark was a reference to the recent announcement by Attorney General Avichai Mandelblit that he intends to submit a recommendation for three indictments against the prime minister on a raft of corruption charges. But none of those are due to come up for a hearing until July, and none of the indictments are certain until a decision is handed down after the hearings. Netanyahu's attorney receives a copy of the evidence against him tomorrow – another allusion by Gantz – when he will first begin the process of analyzing and preparing for the hearings.
The entire process could easily take months, if not years, and is not at all certain to lead to one indictment, let alone three. Or any convictions.
With 1.6 million votes counted by 3 am.