Fr Chimaobi renews marriage couples vow.
The parish priest of the Church Of The Ascension Catholic Church in Eagle Island, Port Harcourt has launched operation make your marriage work again.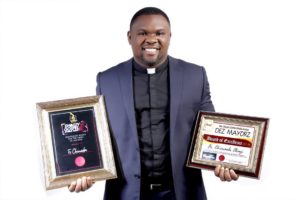 This he made known during the Parish Valentine week program and activities that started on Sunday 10th February with the couples football match and ended on Sunday 17th February with a Thanksgiving Mass.
DEZ MAYORZ news.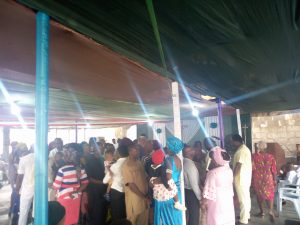 The week was a remarkable one for the married couples in the parish and youths alike.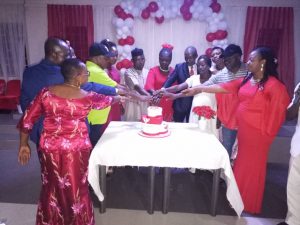 The very entertaining football match between married men(CMO) and women (CWO) ended 7 – 7 draw at Seat of Wisdom Catholic chaplaincy, RSU. The SWC, RSU chaplain Rev Fr Simeon Nwosu was in attendance and encouraged the marriage couples who played the match to always make their homes work with love and harmony.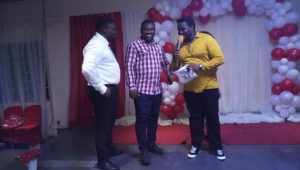 The weekdays was full of marriage talks and lectures and counselling, with the peak of the event on Thursday Valentine's Day, where all the couples in the parish had love fun at Heavengore Event centre, Eagle Island.
The Valentine event hosted by southern Nigeria comedian Dan d Humorous was a remarkable one for the couples present as DJ Kaj ensured they enjoyed themselves.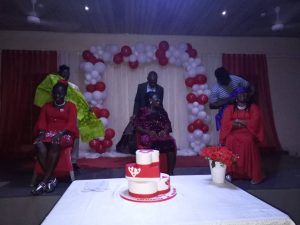 The COTA Valentine's activities ended with a thanksgiving in the church were about 50 married couples renewed their nuptial vows.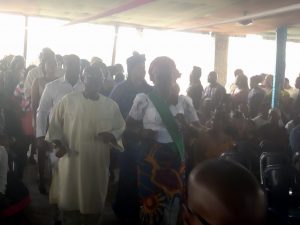 Fr Chimaobi Ohaji calls on women to be submissive to their husbands intotal and men to sacrifice everything to their wives, just as Christ sacrificed to the church even at the extent of dieing at the cross. He concluded by launching operation make your marriage work again, to encourage all the Christian marriages in Port Harcourt to work in lover, peace and harmony.
The chairman of the parish Marriage/counselling committee in the COTA parish, Mr Emmanuel Singabele thank the parish priest for organizing such a joyous love event for the parishioners which will foster long lasting love and peace at married homes, he also appreciated the parishioners for their active participation.
DEZ MAYORZ news.