Port Harcourt Mayor.
Those of us asking the electorate not to vote for President Buhari loves him- Mayor of Port Harcourt.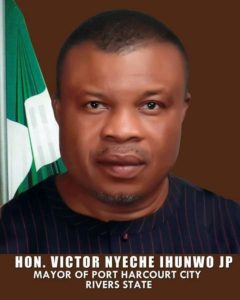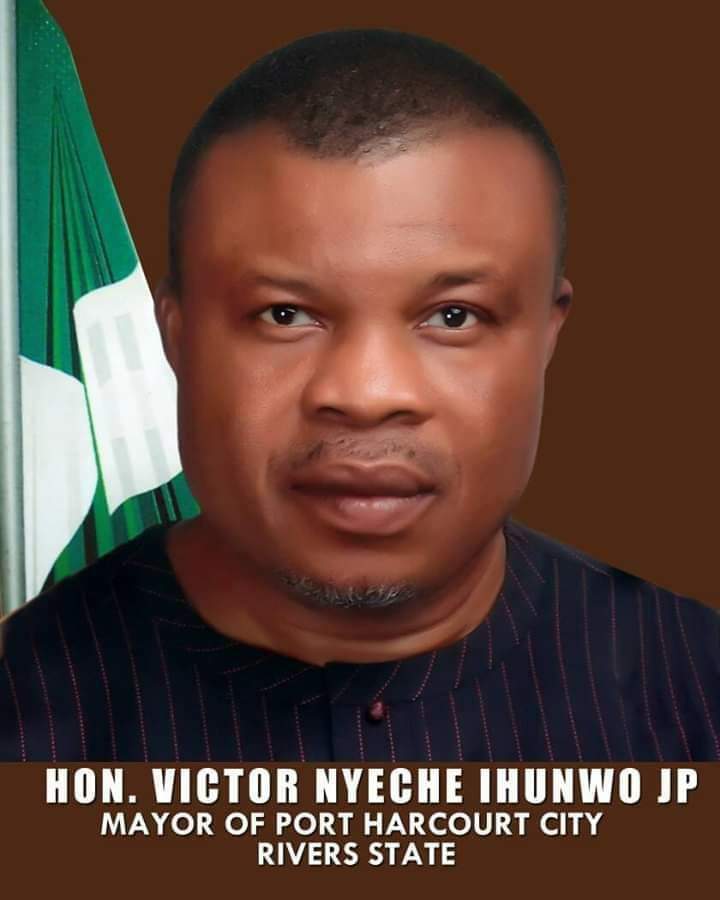 The Mayor of Port Harcourt City, Honourable Ihunwo Victor Nyeche JP, has called on the electorate not to vote for President Buhari.
Speaking when the Port Harcourt Federal Constituency (I) campaign train of the PDP berthed at the Oroworukwo Community, the Mayor said:
"Considering the increasing fraility of old age, President Buhari should have thrown in the towel and retire home to rest, because he is no longer strong both in body and mind to continue to pilot the affairs of this great nation".
"Those calling on him to continue hates him, but those of us calling on Nigerians to vote him out loves him and want him to retire home and tend to his health so as to live longer for his wife, children and grandchildren," he added.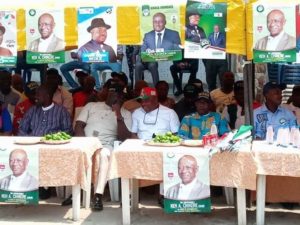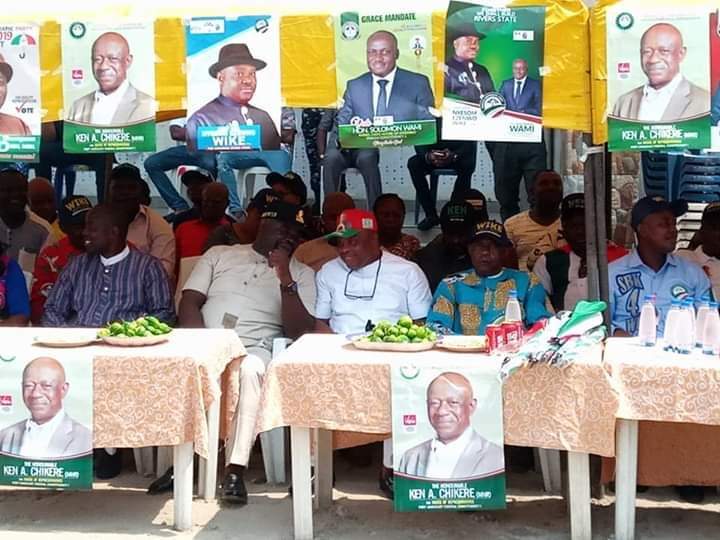 He called on the people of Oroworukwo community (Ward 9) and non-native in the community to come out in their large number to give all the PDP candidates in the National and State Elections on the 16th of February and March 2 2019 respectively, their votes by casting their ballot for PDP which would be represented by its umbrella logo in the ballot paper.
He commended Governor Wike for sharpening democracy in Nigeria, saying that without the Governor the PDP would have been dead, leaving Nigerians without hope to make Nigeria working again, by voting out the incompetent Government at the centre.
While advising the people to go and get their PVC- which he said is the only tool to vote out bad governance – he called on the people to also come out en masse to welcome the Governor during his visit to Port Harcourt on the 2nd of February 2019 to campaign, as a way to also show him that they love him and appreciate him for his delivery of numerous projects and good governance in the state.
extracted from
Anuebunwa Victor Chidozie,