We are all Biafrans.
GOVERNOR of Bayelsa State, Seriake Dickson, says all Nigerians who are concerned about the issues of inequity and injustice in the country and are pushing for a better, stable, and just country, regardless of which part of the country they come from, are all Biafrans.
Dickson said this at the public presentation of a book, "We are all Biafrans", written by Chido Onumah, the Executive Director of the African Center for Media and Information Literacy (AFRICMIL).
He said that Nigeria, as it is presently "is structured to fail" hence the need to take the issue of the restructuring of the country serious.
Dickson, who was the keynote speaker at the event, however, stressed that he does not support the concept of Biafra as a separate geographical entity that wants to pull out of Nigeria. According to him, that concept of Biafra should be de-emphasised.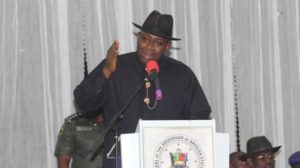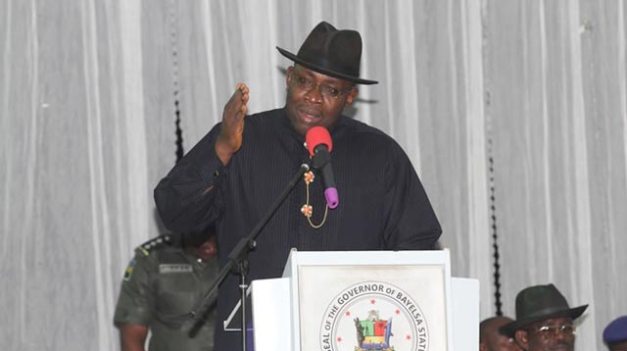 "We are all Biafrans in so far as we are all concerned about the issues of inequity and injustice. And if the concept of Biafra is used as a constant reminder of the challenges and contradictions of our nation, then it is right to say that we are all Biafrans," Dickson said.
"But I disagree with the concept of Biafra connoting a particular geographical location of our country that wants to be separate from the rest of Nigeria, I don't agree with that Biafra."
The Bayelsa Governor maintained that the issue of restructuring of Nigeria must be taken seriously if the country is to achieve the growth and development it craves.
He said the issue of restructuring should not be taken to mean resource alone as that is just one aspect of the broader issue which also includes devolution of powers, state policing, indigeneship, etc.
"Our nation remains a nation of great possibilities and potentials. This is the greatest black country there ever can be. We can do anything in this country if we come together and agree to do it." Dickson said.
On the 2019 general election, Dickson said the elections will be a referendum on restructuring, urging Nigerians to vote out leaders who do not believe in restructuring.
"There's no way one can address the challenges of our country, we can't move forward until we go back to the faulty structure that we are currently operating," he said.
Dickson also called on President Muhammadu Buhari "to use the power and influence and authority of that office to mobilise our country to do the restructuring that is possible".
He expressed disappointment that Buhari did not endorse the report of the committee set up by his own party, the All Progressives Congress (APC) to look into the issue of restructuring according to its 2015 campaign promises.
The committee, headed by the Governor of Kaduna State, Nasir El-Rufai, had recommended that country should be restructured, but the Buhari administration is yet to carry out any concrete action on the report.