Hon Friday Nubari .
– Wike is running a one man business in Rivers State.
-#2billion was given to the North without being accounted for .
– Deny APC House of Assembly members their constituency rights and nominations.
– APC is contesting in Rivers State comes 2019.
Gov Nyesom Wike has denied APC members in the state House Of Assembly their constituency rights and projects -Hon Friday Nubari Nke-ee.
The Rivers State honorable member of the House of Assembly representing Khana Constituency 2 – Hon Friday Nubari Nke-ee has given a verbal reprimand on the performance of Rivers State government on APC members of the House of Assembly.
He condemned the act and tagged it injustice and denial of people their constitutional dividends and benefits.
In a brief conversation with DEZ MAYORZ NIGERIA, he narrated how APC members of the House of Assembly were denied their constituency projects, official car and official residence for two consecutive batch.
"The Rivers State government that came into power through the court,
the government that claims to be doing projects, do not really have the interest of the masses at heart. The governor- Gov Nyesom Ezebunwo Wike has decided to deny people their dividend of democracy just because they are not his party members."- Hon Friday Nubari.
"In confirmation, a lawmaker who defected from APC to PDP have been given his constituency project nominations whereas the person who defected to APC have not received any constituency project."
"The Rivers State government has denied APC members of the House Of Assembly their constituency rights and project for two batch now simply because they are not members of the PDP.
It is a total barbaric discrimination, injustice and it's condemnable.
When you deny people, the voters and the electorate their constituency rights and amenities, you are just denying the over 100,000 voters(from my constituency) who are APC, PDP, LP and the non party members their benefits.
The government that is people oriented will not deny people from their basic amenities."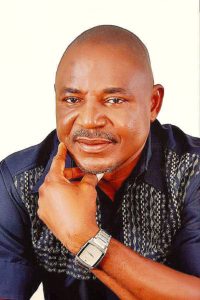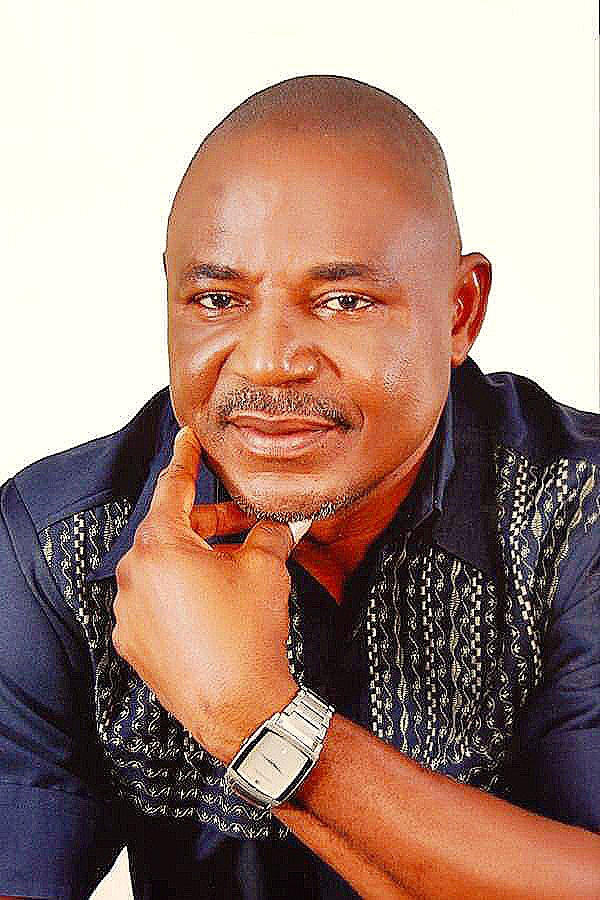 "Members of the state House of Assembly are yet to received budget that we signed which supposed to come to our desk after implementation. Till now, what we have is still the proposal.
No project in Rivers state government is costed before going to the site.
The Rivers government gave and dashed #2billion to the North and this is not in the budget and is not accounted for. Infact, the government have no budget."
"The auditor general of Rivers State is yet to do the annually event, where the state of account of Rivers state is rightly presented to the Assembly members to show prudential management and accountability. This government have not done that at all."
"There is no government in Rivers State, Gov Nyesom Wike is running a one man business(one man show), he doesn't know anything about the government, he has never been in civil service department, so he doesn't understand how to effectively run government. That's why he continues to own his fathers their pension and gratuity. "
"He was just a motor pack agboro, from there fortune was on him as the LG chairman and then a governor.
He doesn't have interest of people at heart."
"On the status of court ruling in APC Rivers State….
We are obeying court order….
APC are fielding candidates.
Base on status quo, we are contesting.
Those who went on indirect primary have been voided by the court, but those who did direct primaries will field candidates for the APC because APC as a party can not afford not to contest in Rivers state comes 2019."
"I am one of the candidates to run for election comes 2019. And I will win." – Hon Friday Nubari narrated.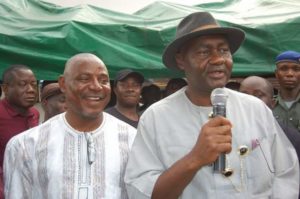 Also, DEZ MAYORZ spoke with some House of Assembly members in Rivers state who confirmed that all PDP lawmakers have received their constituency nominations and projects except the APC members.
He said such barbaric party politics that denied the people their dividends is not supposed to be experienced in this digital era and call on Gov Nyesom Wike to do the needful irespective of their parties.
Rivers State government have been blaming President Buhari and APC for sidelining Rivers State because it's PDP state, whereas Gov Nyesom Wike is doing a worse and barbaric discrimination and act of injustice even on his brothers elected in the House of Assembly just because there are not PDP members.