Mc Senator DHM.
The Generashun X entertainers in Port Harcourt are doing a "Thank you pool splash party"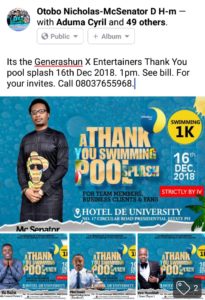 @ Hotel De University Presidential Estate, 1pm sharp.
The event which is a thank you for over 7shows successfully hosted by the crew members for the 2018 year.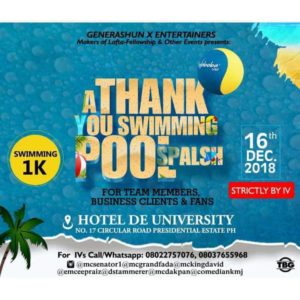 Its a FREE event & a 1k for people swimming. The event is to thank fans team members, partners & sponsors for doing business with them.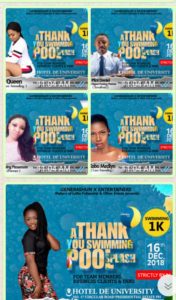 At least 40 ladies have been confirmed to attend with their hot bikini's.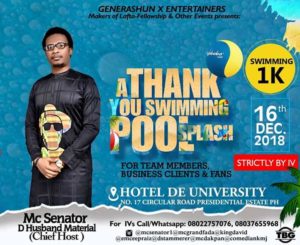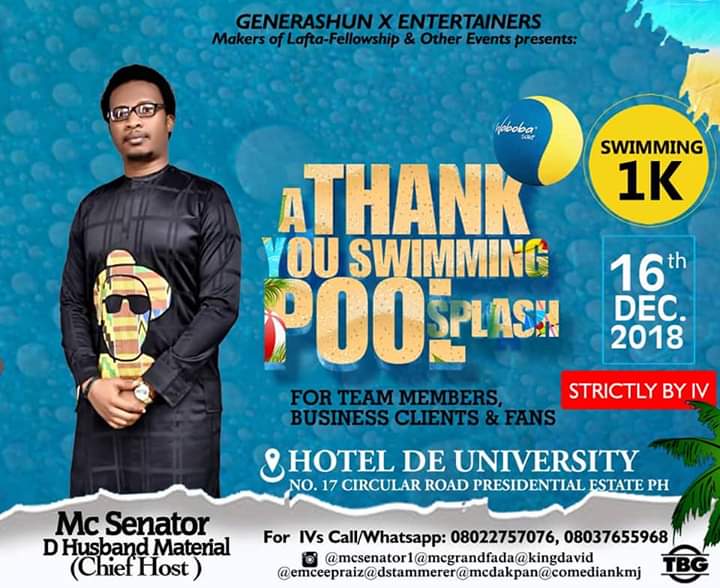 The event date is this Sunday 16th December by 1pm
@ Hotel De University.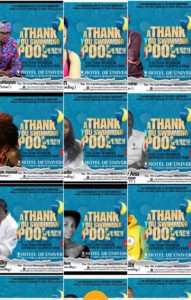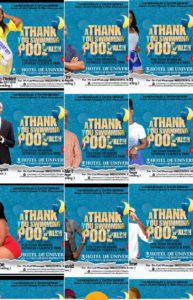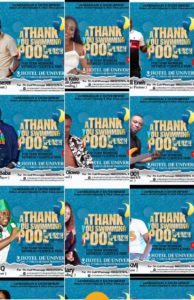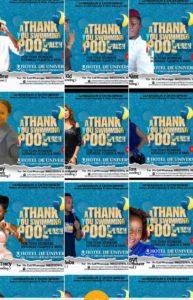 Source: McSenator D husband material… CEO Generashun X Entertainers..
Be there!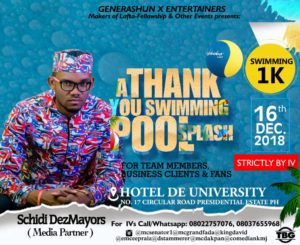 [wds id="1″]
[wds id="3″]
[wds id="2″]