Shi'ites.
The Our Mumu don do leader -Charley boy joins the shi'ites protest in Abuja.
The Islamic Movement of Nigeria (IMN) said 49 of its members lost their lives since Saturday, contrasting the military's official death toll of six.
The army and police fired live bullets at crowds who marched near and in the capital, Abuja, protesting for the release of IMN leader Ibrahim Zakzaky, who has been in custody since 2015.
In Mararaba village, in Nasarawa state just over the border from the Federal Capital Territory, mourners gathered in preparation for the burial of 20 victims.
AFP reporters counted the white-shrouded bodies, as IMN members and tearful family members of the deceased gathered to pay their final respects.
"These are the victims the Nigerian Army attacked on Monday at Kugbo security check point on our way to Abuja," said IMN member Abdullahi Mohammad Musa.
The group's spokesperson, Ibrahim Musa, said separately that another burial for six people was held in the northern city of Zaria.
"We are feeling bad, we are feeling wronged, we are oppressed," he added.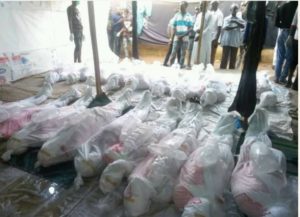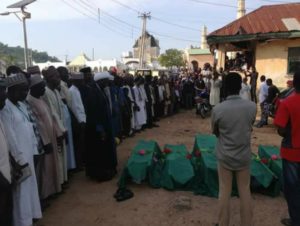 The Shiites were staging yet another in their series of protest over the continued detention of their leader, Ibrahim El-Zakzaky. The protest took place in Nyanya in the FCT and neighbouring Mararaba in Nasarawa State.
Mr El-Zakzaky was arrested in 2015 after members of his group had a confrontation with the motorcade of the Chief of Army Staff, Tukur Buratai, in Zaria, Kaduna State. Over 300 Shiites were killed by the army in that incident, killings that have been condemned by rights groups including Amnesty International.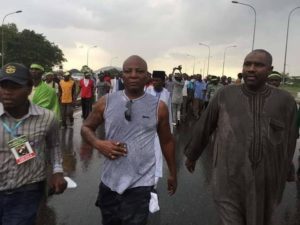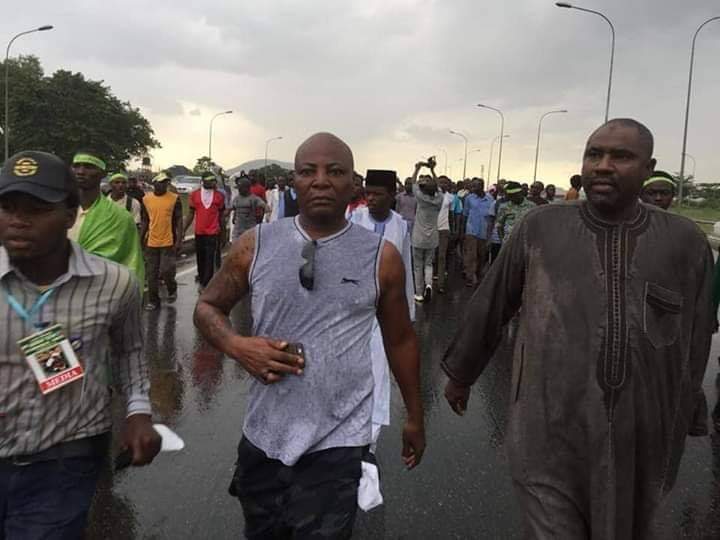 The protest on Monday resulted in a gridlock that forced many residents closing from work in the Abuja municipal area to trek several kilometres from AYA to Maraba/ Nyanya and other neighbouring settlements.