Patrick Obahiagbon.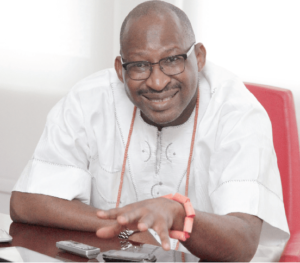 Here's Patrick Obahiagbon's tribute to former works minister and elder statesman, Tony Anenih who recently passed on. He writes…
Quote
My sincere condolences goes to the family of late Chief Tony Anenih who has gloriously transited to empyrean ensconcement. Chief Tony Anenih's transition is indeed a colossal loss to all, as he was a great personage not just to us in Edo but the nation in caboodle. He will be greatly missed for constantly promoting the good people of Edo state in highly exalted positions in Nigeria's political atmospherics. In fact, his solid political interventions in the corpus of our pax Nigeriana shall remain coruscatingly etched in the Nations encephalon and non pareil. He truly emblematized a savoir-faire predilection in his political peregrination. Even as we mourn his transition,let us also be consoled because he lived a very productive life.His presence was felt as the Iyasele of Esan land and a bridge builder for Edo State and Nigeria.
I pray that the Great Geometrician of the Universe grant the family the fortitude to bear the loss.
Patrick Obahiagbon