Gov Wike Age forgery.
The Rivers state Governor, Nyesom Wike risks disqualification from the 2019 governorship election in the state as an Abuja-based lawyer, Achi Wobodo, has charged the Governor to court over an alleged forgery.
Wobodo, in suit no. FHC/ABJ/CS/1020/201, said the case was instituted pursuant to Section 182(1)(j) of the Constitution of the Federal Republic of Nigeria, 1999 (as amended), "seeking the Court to disqualify Wike, Governor of Rivers State from participating in the 2019 General Governorship Election."
According to the lawyer, "What has been a rumor in Rivers State about Governor Nyesom Wike presenting a forged Certificate of Age to the Independent National Electoral Commission will be unraveled.
"When Nyesom Wike intended to contest for the Obio/Akpor Local Government Area Council LGA Chairmanship Election, he was less than 35 years which was the announced age at the time for LGA Chairmanship.
"In order to qualify himself for that election, Mr. Wike procured someone who deposed to an Affidavit that he was born on 13th March, 1963, which made him eligible for that election.
"The said affidavit was allegedly made in 1986 and wherein copious reference was made of Obio/Akpor LGA, which was not in existence as at 1986. The LGA was created in 1989.
"Curiously, the Affidavit titled Statutory Declaration of Age was also allegedly deposed to at the High/Chief Magistrate Court, yet had a stamp, purportedly, of the Probate Registry.
"There was no identification or stamp of the person who allegedly administered the Oath as Commissioner for Oath as required by Oaths Act 1963."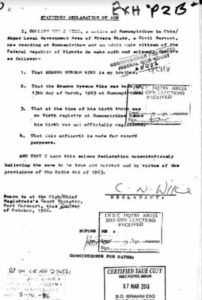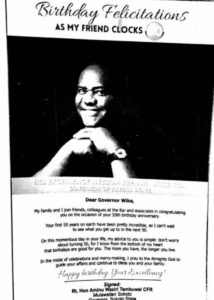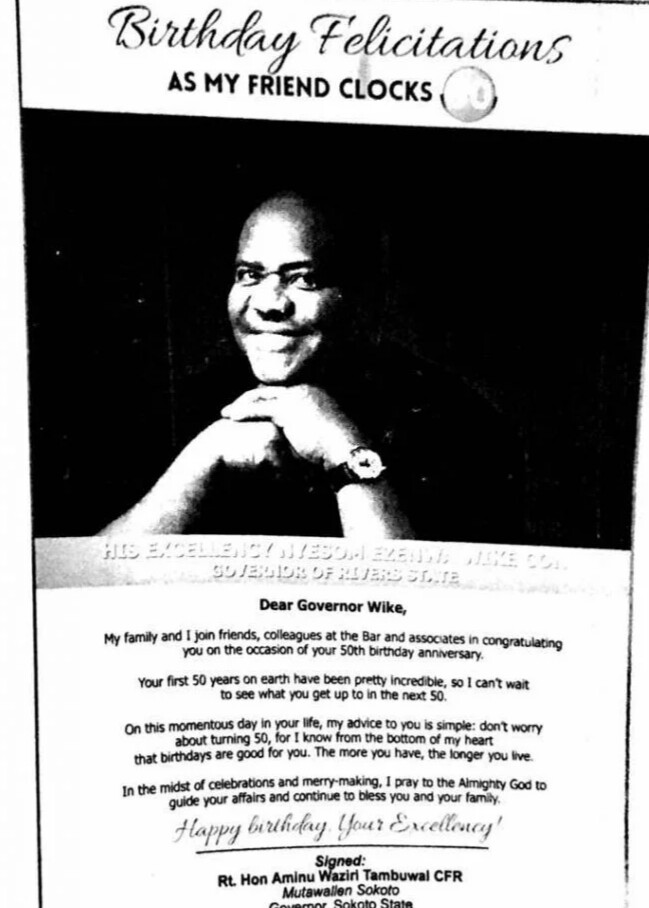 Meanwhile, the Rivers State government is yet to respond to the development.