Tonye Cole.
A former Chairman of the Rivers State Council of Traditional Rulers, King Theophilus Princewill, has stated that the co-founder of Sahara Group, Pastor Tonye Cole, is needed to give leadership in the Niger Delta state.
Princewill, who is also the Amanyanabo of Kalabari, spoke yesterday in his palace at Buguma, the headquarters of Asari-Toru Local Government Area of Rivers state, while receiving Cole, the endorsed governorship candidate of the All Progressives Congress (APC) in Rivers for the 2019 election.
Cole, in a long convoy of vehicles, with his teeming supporters and well-wishers who defied heavy rain, was earlier received by his kinsmen in Jack Compound in Abonnema-Kalabari, the headquarters of Akuku-Toru LGA, with his people, led by a retired Justice of the Supreme Court,
Justice Adolphus Karibi-Whyte, wishing him well, while stating that they were very proud of him.
The APC's governorship aspirant then proceeded to the palace of the Amanyanabo of Abonnema, King Disrael Bob-Manuel, who along with members of his council of chiefs, happily received Cole, a Pastor of the Redeemed Christian Church of God (RCCG).
Cole was accompanied by Rivers Chairman of APC, Ojukaye Flag-Amachree; ex-governorship candidate, Prince Tonye Princewill; a former member of the House of Representatives, Dr. Dawari George; and ex-Rivers Commissioner for Women Affairs, Joeba West; among many other eminent personalities.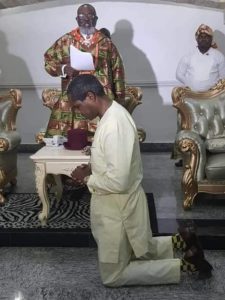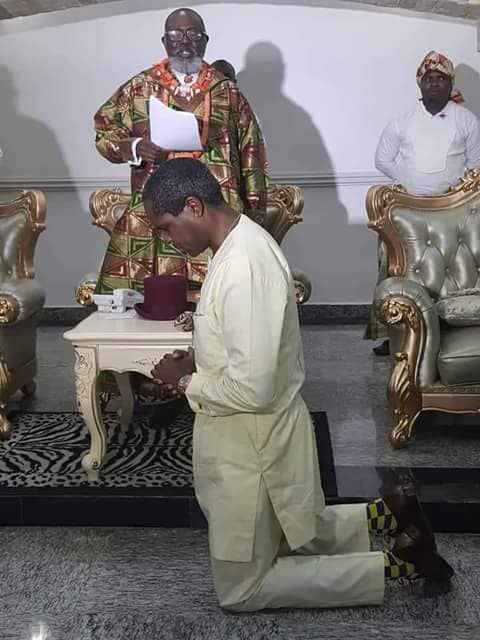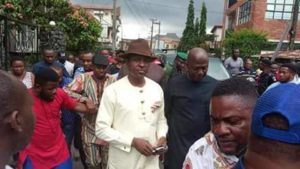 King Princewill said: "I am interested in the unity of Kalabari people. We should give Tonye Cole the support that he needs to be governor. He deserves it. He has immensely contributed to the development of Rivers State and Nigeria. Just by the mention of Tonye Cole for governorship, the whole of Rivers State is vibrating.
"Instead of having many governorship aspirants from Kalabari, we should unite, work as a team and support Tonye Cole. If we are not divided, we will succeed. I am happy that a Kalabari man is coming to give leadership to Rivers State.
"I am pleading with Kalabari people to ensure 100 per cent support for Tonye Cole. Let our votes be for Tonye Cole. If that is done, we will win. United we stand, divided we fall. God being with us, we will achieve the purpose of having Tonye Cole as Rivers State governor in 2019."
In his remarks, the governorship aspirant said he was in Kalabari land for the blessings of the monarchs and his kinsmen, stressing that the task of providing quality leadership in Rivers could not be done as a divided house, but in unity.
Cole also stated that courage was needed to face the governorship battle and have victory, while calling on Rivers people to hold themselves as one, thereby ensuring peace, security and prosperity.