RIVJOB .
Rivers State Education ministry reacts to Dez Mayorz post blasting Rivers state government for the substandard and mediocres website for the application of 14,000 jobs. Calling it a scam brother. Below is what the ministry said :
"NOTICE ON RECRUITMENT BY RIVERS STATE MINISTRY OF EDUCATION
We thought it necessary to do this post as a way of addressing the various concerns and confusion surrounding the recruitment of 10,000 teachers and 4,000 non-academic staff by the Rivers State Ministry of Education.
Here are things to note:
1. Applications shall be done via www.rivjobs.ng
2. The application process has not commenced, and so the rumour that it is ending today is not true. Once we get go ahead from the Employer [Ministry of Education], the dates shall be announced.
3. You can apply by yourself with your phone, unless you want to spend money unnecessarily at cyber cafes OR you need guidance on how to navigate the portal which is fine.
4. You would have to create an account on www.rivjobs.ng while awaiting further information and details [in the meantime, we are running system upgrade to cater for everyone, especially those whose internet data isn't so strong to run the page and the heavy traffic we are presently experiencing. So we advice you to wait until afternoon. Another post will be made here to notify you]."
From the reaction, it's crystal clear that the application has not started and no one knows the day it will start.
Below is Dez Mayorz post via Amakiri Peter calling the exercise a scam. :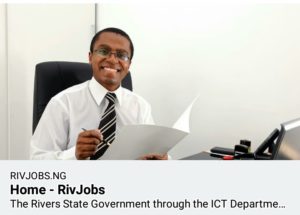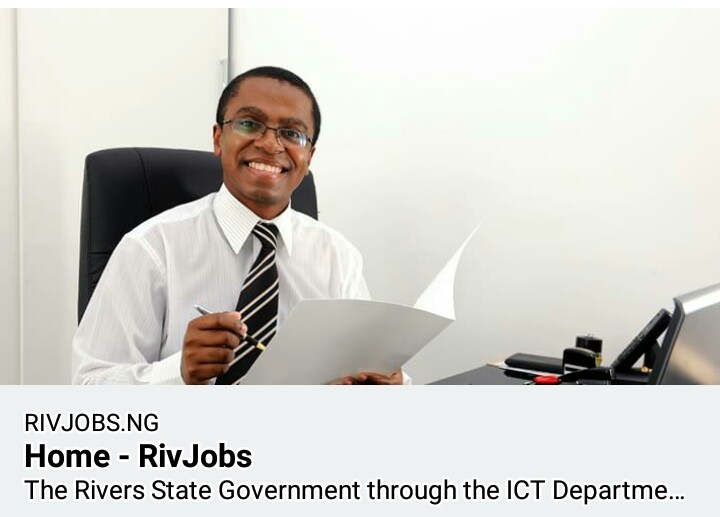 Gov Wike Rivers State 14,000 job creation is a scam brother.
There is on going speculation among gov Nyesom Wike loyalist that Rivers State Govt to employ 10,000 teachers and 4,000 non academic staff. This was made public through a communicae signed by Rivers State director for administrative and supply (RSUBEB) – hon DCN frankline.
They released a substandard fraudulent-like website for the application.(www.rivjobs.ng). A website build inform of jobberman to frustrate the youth with no sign or space for the job application.
Going by the Website link for application, it's crystal clear that the job creation for 14,000 people is a scam or another political way of embezzling Rivers state fund inform of job creation for 2019 campaign or the website is yet to be functional due to unprofessionals and mediocres handling Rivers State ICT and other offices.
Gov Nyesom Wike has effectively done great jobs on security, roads, women empowerment and judiciary sector, but failed woefully on job creation, youth empowerment agriculture, housing and tourist attraction.
The infinitesimal youths who shouts Wike glory are just his political loyalist, who eat alone even Wike give them enough to circulate. Although Gov Nyesom Wike has yet to authoritatively admit of providing 14,000 jobs, for now everything on the 14,000 jobs creation remain a scam until the needful is done. Youth should not be politically play again.
Compiled by : Peter Amakiri