Picture of celestial Church celebrating and honouring Blessed Mary emerged.
The World is beginning to know and appreciate the importance and the role mother Mary played and still playing in christian life redemption.
Celestial Church members are not the only people that honour Mary apart from Catholics. Many Pentecostal brothers and Anglican also do.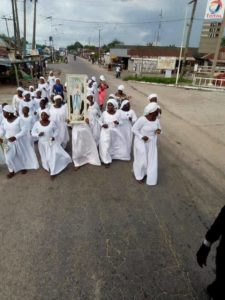 On 8th September, Christians all o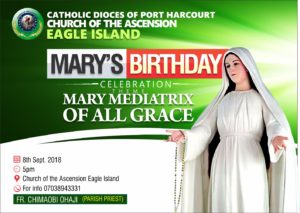 Over the world especially Catholics will mark the nativity of Blessed Virgin Mary also known as Mary's birthday. Christians should join the generation that call her Blessed, that's what the word of God said in Gospel of Luke 1-2.