Dez Mayorz.
Event.(Unique event)
Dez Mayorz
with OMPAN -Online Media Practitioners.
Converging different disciplines at a place.
"`*Mr Flamboyant(Schidi) presents
DEZ MAYORZ @ 2*"`
PREMIER OF DEZMAYORZ.ORG SOUTHERN BULLETIN.
DATE : 28th July 2018
Time : 5pm red carpet.
6pm Main Event.
Venue : Eagle Island.
Featuring :
Music Artiste : Kezyklef(Lagos), Dandizzy(our pride own) , Agbalanze(Enugu), Jikume(Niger Delta Queen), Zangalin, Bobzy, Exbrown E, CSplendor,' Dbee, Xten Great(Abuja), Kayflex, Bobby Dre, etc
Comedians : Uncle Lee, Mc Senator, Bishop M Charles, Akpan Okon, Mc Bigsolo, King D Comic, Son Of Man
Deejays : Dj Zangalin, Dj Telesy, Dj Bless, Dj Nik A, Dj Jenkins, Dj Yanwhiz
SPECIAL APPEARANCE : – Emeh Anyalekwa (OMPAN national president /Igberetv Director ).
-Fr Chimaobi Ohaji (COTA parish priest).
-Oraye St Franklyn (S. A. to Gov Wike on Social Media).
– Joseph Polycarp (director Effective Medicals Limited).
-Pilot Daniel Okwara (Director Decent Digital/ Imo state gubernatorial aspirant).
– WIKEMATICS
Ogestar Obiwali
*Featuring : OMPAN(bloggers/Online Media personel), Engineers, Medical personnels, priests/pastors, music artistes, comedians, lawyers, Academia, etc
Tickets : Regular – 1k, VIP – 5k, couple — 10k, Table – 50k, company table(Gold )– 120k
For donations- Gtbank -0163332135.
sponsorship, partnership and tickets call — 08035586768.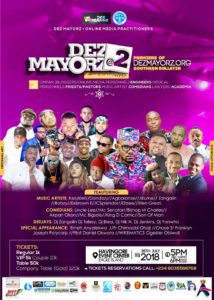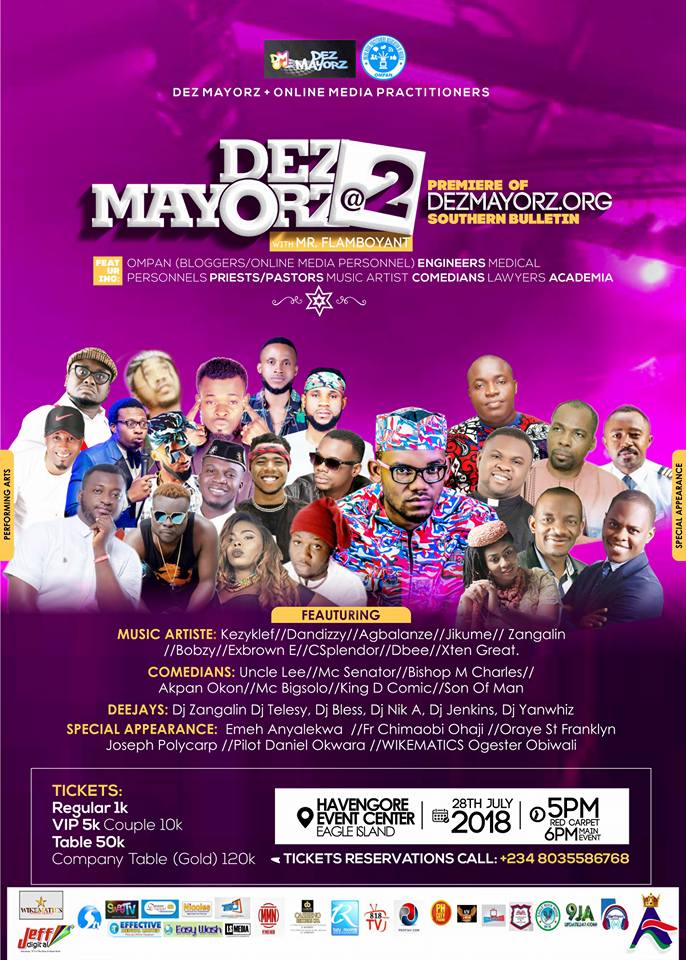 The experience will blow your mind.